Keywords Help You Connect to Your Audience
Written by Nick Stamoulis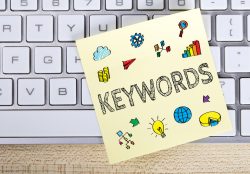 On the surface, search engine optimization may look like it has the simple task of boosting a website's prominence in the search engines. While this is certainly true, there is more to it than that. The process of SEO actually provides you with a way to connect more deeply to your audience, because SEO provides you a way to attract those who will be most interested in your information. Here's more information about this:
It All Starts with Keywords
Keyword research shouldn't be arbitrary, and it also shouldn't be aggressive. There was a time when the mindset was that the more keywords you can stuff onto a page, the more prominent your website will be in the search engines. This is no longer true, and in fact, if you do stuff keywords into your website you could be penalized. This is referred to as "irrelevant keywords".
It is also no longer necessary because the search algorithms are sophisticated enough to return your website in a search query if it is clear your website has the information on it that is in line with the search. The keyword actually doesn't need to be physically present on the page in order to be returned.
Using Keywords to Connect
So, how should keywords really be used? Well, the goal should be to use keywords as a tool to help you connect with your ideal audience. Each page on your website has a purpose. The goal is to connect those pages to the people who will care about its content. This holds true no matter what the intent of the page is, such as to sell your product or service, inform people about your company, to give people some great, informative information, or simply introduce people to your company's values.
Now, you actually don't need to worry about keywords at all. While researching keywords can be a valuable tool, if done too aggressively it can overshadow the main point. If your content is written well, and it is clear that the content matches the intent of the page, it is only natural that relevant keywords will naturally find their way into the copy, even without looking them up.
It Isn't Even About the Search Engines
It is important to note that the search engines shouldn't be top of mind when composing content for your website. The priority when you write your content and put together your website should be your audience. After all, that is why you started your business in the first place! If you compose content for the search engines, it will completely backfire.
The search algorithms have gotten more sophisticated because their customers are the people who type in search queries. These individuals want to find the information they need. The algorithms have changed over the years because search engines want to make their users happy.
Therefore, the best thing you can do for your website and for your business as a whole is to make sure your audience is a priority. From there, you can use keywords to serve as a beacon that will attract the right people to you.
Categorized in: SEO
LIKE AND SHARE THIS ARTICLE:
READ OTHER DIGITAL MARKETING RELATED ARTICLES FROM THE BRICK MARKETING BLOG: