Online Tips to Grow Your Opt-In Email List
Written by Nick Stamoulis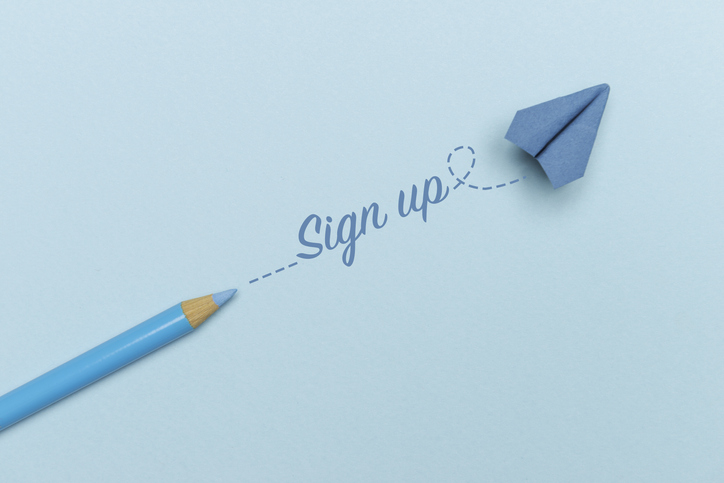 Email marketing is the ideal way to reach leads and existing customers who opt-in to receive communications. It has a great ROI and most people look at their email daily. Even though email marketing is decades old, many marketing experts consider it the most effective marketing strategy. The key to effective email marketing is having a high opt-in rate. Depending on your industry, 5% is considered pretty good from website visitors. If you have a dedicated opt-in landing page, you may be able to realize a 25% sign up rate.
What Can You Offer Visitors to Get Them to Opt-In?
It all depends on your industry. Certain offers work well in certain sectors. It's all about giving visitors what appeals to them. Examples include:
1. E-books – This works best for companies who want to offer useful information. It can be a short e-book of about 10 pages. This way, you can offer more e-books later on.
2. Templates – If your site is about WordPress templates or WordPress help, offer a free template to anyone who opts-in to your email list. Make sure no one else can have the template for free. You can keep people by offering a new template each month.
3. Discounts – E-commerce site owners can offer opt-in email candidates special coupon codes not available to anyone else. You can also offer them exclusive news about upcoming sales where they can use their discount.
4. Exclusive Content – This can be anything from industry research for B2B companies to exclusive sales at e-commerce sites. It has to be something that people can't get elsewhere. You can make the content gated on your website with an option to opt-in to your email access to gain additional subscribers.
5. Webinars – Host a webinar and offer it only to opt-in email subscribers. A webinar is a live session that educates and engages your audience. It's ideal for businesses who want to show their audience the benefits of using their service and answer their questions immediately.
6. Offer Image-based Incentives – If you have access to high-quality images, use them to create special incentives. It can be anything from an e-card for an upcoming holiday to a background image for a website. Choose your incentive based on your desired customer.
Pop-Ups to Grow Your Opt-In Email List
Pop-ups have a terrible reputation, but they can be effective if there is a good offer. Wait until someone has been on your site a while, so they can gauge the value of what you're offering. Provide an offer they can't refuse if they opt-in. Offer it once, otherwise you will annoy visitors.
Squeeze Pages to Increase Your Opt-In Email List
Squeeze pages are dedicated landing pages meant to encourage sign-ups to your email list. For example, if you run a Facebook campaign offering a free resource, you need one page which explains the benefit of your offer and a call-to-action. An image (if applicable) is also beneficial.
Use YouTube (and other Forms of Social Media!)
If you publish videos on YouTube (or Facebook, Twitter, Instagram, etc.), include a link to opt-in your email list. This works best if you publish how-to videos that your target audience would find helpful. If possible, create a few exclusive videos only for email subscribers they can't get on YouTube.
Remember, you want engaged subscribers. If you overwhelm people. they will be quick to hit the unsubscribe button. One email a week is enough to get your message out without being annoying. Let subscribers know upfront that you won't email them except at set intervals and stick to it. It won't hurt to reassure potential opt-in candidates that you won't sell or share their email.
Categorized in: Email Marketing
LIKE AND SHARE THIS ARTICLE:
READ OTHER DIGITAL MARKETING RELATED ARTICLES FROM THE BRICK MARKETING BLOG: