Social Media Articles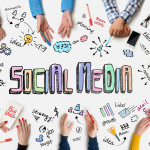 Written by Nick Stamoulis

Google has come out multiple times saying that social media (or social signals) are not used for ranking. So, does that mean that social media doesn't impact SEO? Not at all. Social media is still a very important part of an overall SEO campaign because it indirectly has an impact on ranking over ...