Do Keyword Rich Domain Names Help with SEO?
Written by Nick Stamoulis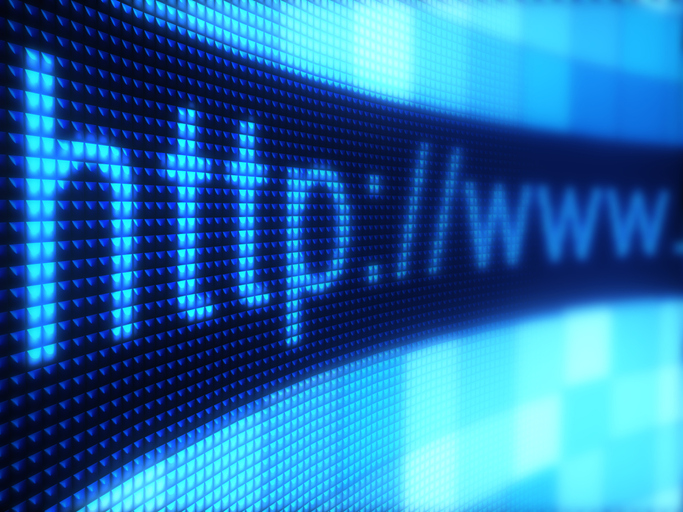 There is no doubt that domain names with keyword-rich domains help search engine optimization a lot. But does this mean that driving traffic to keywords rich domains is a legitimate practice? And if so, should you do this on your own website? In this article, I'll give you the answers to these questions by providing some facts in the field of SEO.
What is a domain name?
A domain name is a website's address. It is what you type into your browser to visit a particular site. For example, if you want to visit www.google.com, you type "www.google.com" into your browser and hit enter. The browser then connects to Google and loads the homepage for you to view. (View an example)
All domains must be unique, which means no two websites can have the same domain name. If someone else already owns a domain that you want, you'll have to choose something else.
SEO and domain name
Your domain name is one of the many factors search engines use to rank your website in its results. A keyword-rich domain name can give you an advantage over competitors who do not have similar domains.
If you are trying to boost your SEO, consider registering a domain name that includes some of the keywords that relate to your website and its content. Even if you already have a domain name, consider buying other domains that include other keywords and redirect them to your primary website.
Your domain name is one of the first things people see when they enter your URL or see it on a business card or advertisement. Having an SEO-friendly domain name will give people another reason to visit your site since it shows up more frequently in their searches.
Keyword domain name
A keyword domain name is a domain name that contains targeted keywords relevant to the website and its products. A keyword domain name can help with SEO, increase brand awareness and make it easier for internet users to remember.
For example, if we search for "hat" online, the following results show up:
These results come from BuyHat.com, HatWorld.com, HatShop.com, and HatsPlus.com – all of which include the word "hat" in their keyword domains names.
How does Keyword domain name work?
Keywords in the URL act as a strong relevancy signal for Google because it shows you are trying to optimize your site around a specific topic which makes it easier for Google to understand what your site is about.
Search engines also pay attention to domains that contain user-intent keywords such as how to, build, learn, create, etc., especially when they are placed at the beginning of the URL rather than at the end of it.
Exact domain match
The term "exact domain match" refers to a domain name that contains the exact keyword, or phrase, that a user would use in their search query. For example, if a person is looking for the best online casino website to play on, they might type in "online casino."
If the website called "www.onlinecasino.com" existed and was optimized properly, it would have an advantage over other competing websites because it contains the exact match of keywords that the user has typed into their search query.
How does exact domain match work?
Exact domain matches are more likely to appear within the top results of search engine queries because they contain relevant keywords. After all, users are more likely to click on a result that contains those exact keywords in their title.
For example, if a user types in "online casino," they're more likely to click on a site titled www.onlinecasino.com than www.bestwebsiteever.com. However, this does not mean that having an exact domain match is going to guarantee your website as number one in search engine queries; there are many other factors that affect SEO (search engine optimization).
Best Practices for a Domain Name's SEO
Get a good TLD
A TLD (top-level domain) is the part of a domain name that comes after the dot. For example, .com, .net, .org and .biz are all TLDs. There is a long list of TLDs, but most people are familiar with the .coms and. nets only.
A good rule of thumb is to choose a .com domain when possible. However, if you're targeting a specific country or market, it can be better to get an appropriate country code TLD such as .us, .fr, or .cn.
If your site is specifically for the United Kingdom market, for example, you might want to opt for a UK-specific domain such as mysite.co.uk rather than mysite.com. If you know that your customer base includes people speaking Spanish more often than English, then go with a Spanish language TLD such as mysite.es rather than mysite.com.
Use a domain name that is easy to remember
Long domain names are difficult to remember and can be hard to type. Make it easy for potential customers to enter your website by keeping your domain name as simple and short as possible.
In the end, whether or not a keyword-rich domain name will actually help your SEO is something that you'll need to decide for yourself and consider if you're making your decision from an SEO perspective. That said, if it does help, having a domain name with targeted keywords is definitely worth the extra effort.
Categorized in: SEO
LIKE AND SHARE THIS ARTICLE:
READ OTHER DIGITAL MARKETING RELATED ARTICLES FROM THE BRICK MARKETING BLOG: