Fully Control Your Brand Message
Written by Nick Stamoulis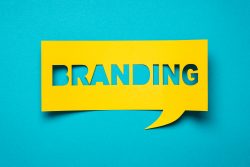 When it comes to digital marketing, it stands to reason that you want to use it in a way that will allow you to control your own brand's message. On some level, you have total control over what happens. After all, you are in charge of your website's content and its appearance.
However, there are other ways you can control the message beyond that, such as pay per click advertising and social media. Ultimately, controlling your brand's message will help you attract the right kinds of people to your business. Here is more information about this idea:
Telling The Story of Your Brand
Ultimately, controlling your brand message comes down to pinning down how you choose to tell your story. What is that you want to convey about your company? There are many benefits to fully controlling your brand's message, and for the most point the center of all of those efforts benefits your customers. If you deliver your message in a way that makes them comfortable, they are far more likely to turn into paying customers.
Telling your company story in a deliberate way can help endear the right types of people to your company. This story is your first line of thought that will enable you to control the messaging. How is it that you want your company's story to be portrayed to the audience? This message will span across all the marketing platforms you use, including your blog, social media accounts, and even advertising.
Control Your Brand to Dominate Search
One of the chief reasons why it is important to cohesively control your brand message is that it really helps you in the search engines. This is especially the case when people search for your brand. You want to make sure that you had control over as many of the results that were returned. Here's a look at some of the ways that the results could have been controlled in this instance:
Social Media. There is always the possibility that your social media profiles will be returned in search results if people directly search for your brand. Make sure your profiles are complete and are delivering content that is on message.
Search Results. Is your website well poised to perform well for branded search? This is something to think about when compiling an SEO strategy.
Google My Business. Google provides you a tool that enables you to control your brand in the search results. When someone searches for your brand, it is likely that the Google My Business profile will be returned as part of the results.
Pay Per Click. Pay per click advertising could also be returned in the search engines related to your brand. Make sure that you work this idea into your PPC strategy!
Controlling your brand message should absolutely be incorporated into your digital marketing strategy. It all starts with deciding how you will tell your brand story. From there, you need to make sure that your brand is well represented in all facets of your campaign, such as in social media and pay per click advertising.
Categorized in: Digital Marketing
LIKE AND SHARE THIS ARTICLE:
READ OTHER DIGITAL MARKETING RELATED ARTICLES FROM THE BRICK MARKETING BLOG: