How to Pick the Right Influencer Marketing Agency
Written by Nick Stamoulis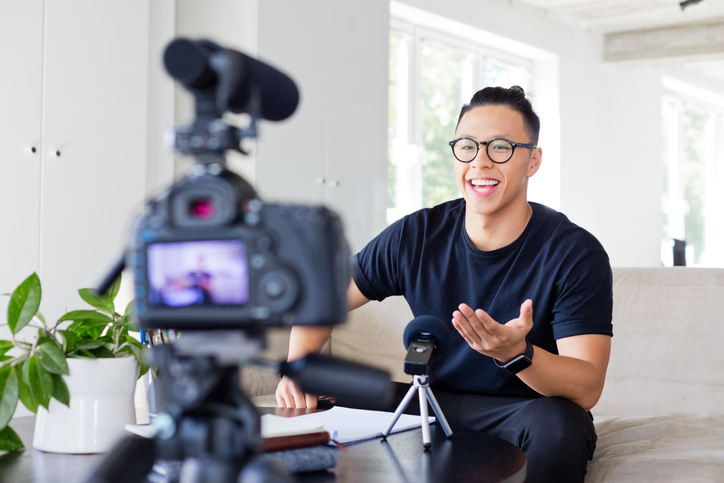 Trust is the only language understood by both businesses and clients. Nowadays, clients have become so skeptical about trusting brands they aren't familiar with. In an effort to build trust and win clients, businesses are hiring influencer marketing specialists to sell their businesses. Influencers are renowned public figures or top-rated marketing agencies that endorse a company's services or products. That presents the brands as trustworthy, making clients trust such brands. When picking an influencer advertising agency for your brand or business, the following are great considerations.
Credibility and Reliability
An influencer marketer must be trusted and credible to beat the competition and give your brand a name. Clients are no longer moved by big names but by trustworthy brands that perform mighty deeds. A startup brand with the backup of a trusted influencer marketer is more likely to gain favor from clients than established businesses endorsed by influencer marketers with so many scandals and customer complaints.
Therefore, when finding an influencer advertising agency, don't look for ones that have soiled their names with scandals and client complaints. Look for an advertising agency that their followers love. An influencer with a large following, thousands of positive testimonials, and dozens of brand ambassadorships. That's the perfect candidate to handle your business advertising campaigns and push your company growth.
Influencer's Experience Level
Influencer marketing has been around for approximately sixteen years, so any influencer marketing agency claiming to have over twenty years of combined industry experience has a lot to explain. In picking an influencer marketer, dig deeper into their experience. Research the brands and companies they've partnered with over the last few years. An influencer marketer with solid credibility working with big brands and companies will more likely deliver value for money.
However, most such influencers charge exorbitant rates. You're looking for value, so consider influencer advertising agencies with deep knowledge of influence marketing businesses similar to yours. Marketing is a diverse niche and for you to reap big from any influencer marketing campaign, let a qualified and experienced influencer marketing agency lead the campaigns.
Research the Agency's Marketing Process
Influencer marketing, just like every other type of marketing, is strategy-based. The strategy an influencer marketer uses determines the value the clients will get. Research the mechanisms and approaches an influencer uses to develop a strategy and the type of content. Find out if the influencer evaluates their content and checks the quality before posting. Research the quality reviews such an influencer advertiser does on their content and whether it is manually created or created using rewriting and AL writing tools.
Research the Niche the Influencer Focuses on
Most influencers market B2C or B2B businesses though some influencers focus on both. Find out the data type the influencer provides during the campaign following and the expert analysis and market feedback they offer too. That will let you know what clients think and feel about your business, giving you deep insights into what needs to be changed to improve the influencer marketing campaigns. These fundamental aspects of an influencer marketer's strategy and approach are essential because they let you know the value you'll get from trusting such an influencer with your marketing campaigns.
Top-rated influencer advertisers are versatile and adapt to every influencer advertising campaign thrown their way. They should be able to create marketing campaigns matching the specific audience and demographic range. Whether they are giveaways, sponsored posts, competitions, stories, or livestreams, they should meet your campaigns' unique requirements.
Cross-Channel Competency
Obviously, no single influencer marketing agency has the knowledge and skills to handle every type of influencer marketing project. However, an influencer marketing agency with dozens of experienced and talented influencer markers knowledgeable in executing marketing strategies across multiple social media platforms is more likely to deliver value to targeted clients. In other words, the best influencer marketers utilize more than one social media channel.
In fact, the most successful influencer marketers have an active account in all existing social media platforms. Check the influencer marketer's portfolio and ensure they have active and successful accounts with at least all the big social media platforms. Inquire about the names the influencer marketers use on different social media platforms and check them to know the number of followers they have and the kind of campaigns they run.
Influencer marketing will be the next big thing in the online advertising world, but only the most inquisitive and careful businesses will reap from the booming industry. You mustn't forget that some influencer marketers cannot be trusted because they're not credible. To pick an influencer marketing agency, check their expertise, qualifications, and experience in handling the kind of influencer marketing projects you have at hand. Consider checking their portfolio and professionalism, as well.
Categorized in: Digital Marketing
LIKE AND SHARE THIS ARTICLE:
READ OTHER DIGITAL MARKETING RELATED ARTICLES FROM THE BRICK MARKETING BLOG: