Stop Trying to Rank Keywords
Written by Nick Stamoulis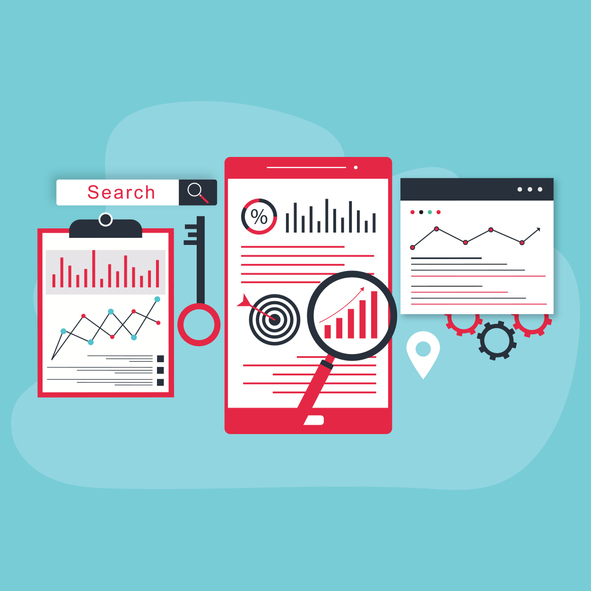 If trying to rank for keywords isn't taking your website where you want it to be, then you might have two initial thoughts. First, you could assume that you're ranking for the wrong keywords. Second, you might believe that you just need to modify the keywords you're trying to rank for. In actuality, it might just be that you need to stop ranking for keywords in the first place.
The Social Contract of Websites
When you're serious about your website, you want it to do well. In your attempts to make it successful, you've likely followed the longstanding search engine optimization tradition of making a list of target keywords and then trying to rank for them. In theory, that's supposed to be how people interested in your website find you through search engines. You give them content, information, answers, products, and services they need, and you get rewarded with traffic that hopefully leads to conversions that are profitable or at least actionable business.
Google Has Evolved
Keyword ranking got to be a really big part of SEO because that's how many search engines used to work. However, Google has evolved. Now, the search engine giant doesn't just try and match its users with content in the area of what they're looking for but also matches their intent. Deciphering what they're really after gives them better results and makes their searching go faster.
A Keyword Versus User Intent
Assume a website that targets the keyword "living room furniture". They might get traffic based on that keyword, but they might not get as many conversions as they want. Why? Because there can be multiple kinds of traffic involving "living room furniture".
Some users might be looking to buy living room furniture.
Others could be looking to rent it.
Living room furniture owners might be looking for ways to clean or restore what they already have.
DIY enthusiasts might even be interested in how to make living room furniture.
If your website sold living room furniture, then the traffic you get looking for cleaning, repairs, or construction information isn't going to be very interested in what you have to offer.
What Should You Do Instead?
Ranking keywords might generate traffic from Google, but what you're really after is conversions. Traffic from Google is part of that, but ultimately, it's about human beings visiting your site, finding answers and information they're looking for, trusting you, and then following through with a specific action. That might be buying something, signing up for your newsletter, or just giving you their contact information so you can contact them later on for a consultation. In order to do this, your website needs to cater to people more than Google.
Decipher Actionable Intent
Think back to the example of people looking to buy living room furniture, which is what your website is all about. What would people really type into Google? It wouldn't be the keyword, but it would be something actionable, such as "buy living room furniture" or even "living room furniture on sale".
They might even type in full questions.
Where to buy living room furniture?
Who sells living room furniture with free delivery?
Where can I find cheap living room furniture near me?
What are current trends in living room furniture?
How Is That Done?
The secret is a one-two punch. First, remember how many people are using smartphones or voice-enabled search functions in their current technology. This is why so many searches are actually conversational questions instead of just a keyword.

Second, create content pages for as many of these questions as you can. If your website is a business, then you should have no trouble understanding Google, since it is also a business. They want to deliver not just accurate results to their users but results that are high in quality and deliver something useful quickly. Come up with content that achieves that, and you'll please both Google and people looking for you.
Making the Leap
There are still many digital marketers emphasizing a keyword-first strategy to their own domains and with their clients. It can still work to some degree, but it's behind the times. Focus on a content marketing strategy instead. Know what your target audience is looking for, and then deliver it to them. Your traffic might actually narrow, but your conversions will go up.
Key Takeaways
If keyword ranking isn't getting your website where you want it to be, then it's crucial that you remember certain things.
Keywords can be too general or vague to indicated user intent.
Focus on content instead of particular keywords or phrases.
Please people using search engines, and you'll please the search engines they use.
Categorized in: SEO
LIKE AND SHARE THIS ARTICLE:
READ OTHER DIGITAL MARKETING RELATED ARTICLES FROM THE BRICK MARKETING BLOG: