How to Set a Digital Advertising Media Budget
Written by Nick Stamoulis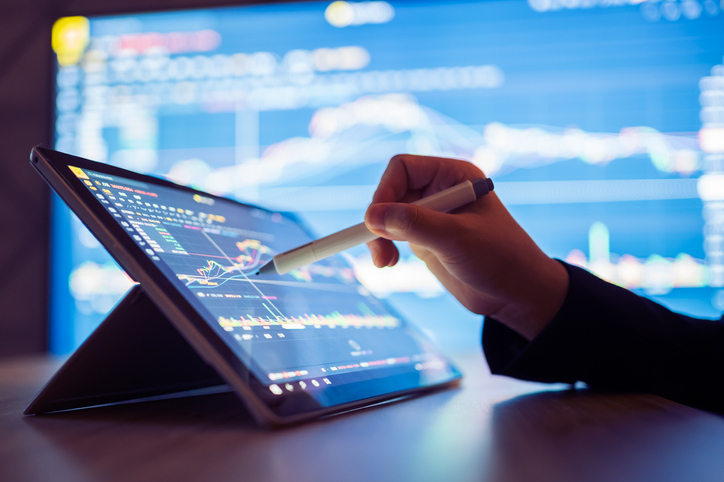 Digital marketing is quite complex, and it involves various strategies that are all extremely important. With the increasing popularity of the internet, it is wise to allocate enough funds to advertise your business online. Reaching out to potential customers via email, content marketing, social media, SEO, and other digital marketing strategies is among the most effective forms of marketing today.
With the availability of many online channels to reach target consumers, many companies are increasing their digital marketing budgets to impact the market better. Creating a solid digital advertising budget can be challenging, but it is feasible with proper planning. You need to consider some significant points for your digital advertising budget to succeed.
Identify Your Marketing Goals
An excellent digital adverting strategy begins with clear and well-thought-out goals. It is impossible to determine the budget to assign your campaign if you are unsure what you want to achieve. When planning your digital advertising budget, the first thing you should do is understand your goals. Having clear goals in place will enable you to prioritize the tactics you need to concentrate on.
Identify things like your KPIs, the number of new customers you expect to get, and the retention rate you intend to achieve. These things will give you direction and purpose for your digital campaign, thus determining your budget. The budget that you create for your campaign should be SMART:
Specific
Measurable
Attainable
Relevant
Timely
Align Your Marketing Goals to Your Company Goals
Your company's overall strategic vision and goals are growth, and the marketing goals are a vital element in it. There is no way that your digital marketing campaign will occur in a vacuum; thus, you need to synchronize both goals. It would be wrong to invest your marketing budget in areas that will not advance your business towards its current objectives.
The best way to keep the company's overall strategy on your radar is by maintaining constant communication with management and other departments. It will help you have a concise picture of what is going on in your company and any changes that are taking place. Accessing this information will enable you to develop a genuinely integrated digital advertising budget.
Know Your Costs and Revenues
Marketing spending is allocated as a percentage of the company's revenue, and it can vary widely depending on the industry in which it operates. The spending is based on KPIs and goals, target audience, the competitive playing field, and more. You need to take stock of your company's current situation when planning your digital marketing budget.
Consider things like the cost to convert a customer, the operational costs, the value of your marketing activities, the revenue you can attribute to particular marketing tactics, and more. Knowing where you stand will help you plan for the future.
Audit Past Results
The past results of how previous channels performed in your digital campaign will help you decide the future strategy and budget. You will want to invest in the media that produced the best results and perhaps increase spending on them. The tactics you used that had the best ROI will also get priority while you lay off the under-performed channels. Keep your goals in mind when performing this audit to help you know the tactics that will enable you to achieve your objectives.
Evaluate Options
Digital marketing is a multifaceted practice with numerous strategies and tactics that you can utilize. The options that you can use include:
Search engine optimization
Blogging
Social media marketing
Video marketing
Email marketing
Influencer marketing
Personalized marketing
Conversion optimization
Marketing automation
Pay per click
When evaluating these options and allocating a budget, the most important thing to do is to consider the past results for each tactic and your marketing goals and overall company objectives.
Know Your Buyer's Journey
Knowing your audience's journey from being a prospect to a paying customer is another thing that can help you determine how much you will spend on digital advertising. It will help you know which channels to use and the goals and budget you will set to reach your target customers better. To understand your customers journey, you need to find out the following:
How customers and leads discover your product
What they need to know to make a purchase
How many site visits do you get in a month?
The number of leads per month and those that converted
How much does it cost to generate and convert new leads?
The revenue or value for each lead
With this knowledge, you can determine the marketing tactics that worked or did not work. You will know what to change, the marketing goals to set, and where to focus on in your budget.
Considering all the above-mentioned factors, you can now comfortably align your budget with your marketing goals. Always remember where your priorities in attaining the goals lie and watch out for hidden marketing costs as they are bound to occur. Finally, prepare to measure ROI to help you plan for the future.
Categorized in: Digital Marketing
LIKE AND SHARE THIS ARTICLE:
READ OTHER DIGITAL MARKETING RELATED ARTICLES FROM THE BRICK MARKETING BLOG: