Your Emails Need a Call to Action
Written by Nick Stamoulis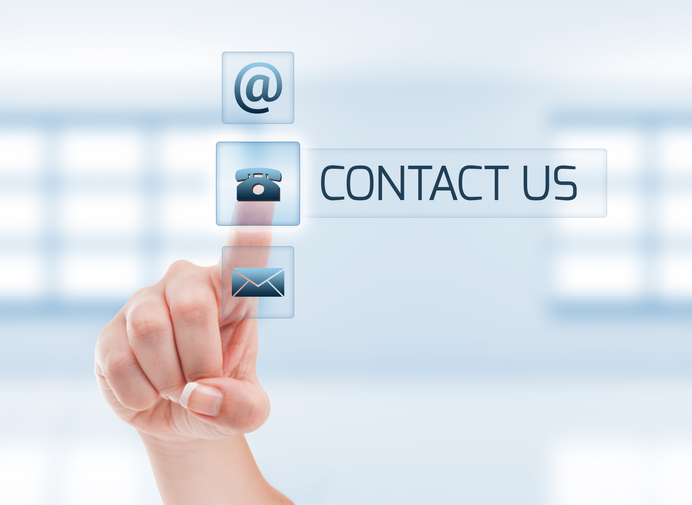 Emails have proved to be one of the most effective marketing strategies. Most marketers and business owners prefer email marketing because it has the ability to reach a wider audience within a short time. Emails can also be created in a manner that directly addresses the interest and needs of prospective customers.
But for email marketing to bear results, you need a strong subject line, an enticing offer and something that will make your audience willing to take the desired action. This is where a call to action comes in.
What is a Call to Action?
A call to action (CTA) is a way of triggering the audience to take a particular action. It can be in form of a button or statement directing users what to do. The objective of a call to action is to give clear instructions to the reader on what they need to do. In other words, a call to action is an invitation for your audience to take an action.
Why Should You Use a CTA Button?
Buttons can easily grab the attention of your audience compared to links and phrases. It is a great way of increasing your conversion rates. A recent survey revealed that button-based CTAs increase the click-through rate by approximately 30 percent compared to link-based CTA.
How Does CTAs Trigger Someone to Click?
While some people prefer thoughtful placements and bright colors for CTAs, the most effective way is to use simple and actionable phrases to grab attention. Here are a few examples:
• Start my trial
• See the new looks
• Take 50% off
• Register now
Importance of Call to Action in Emails
1. Helps in conversions
As mentioned earlier, the main aim of CTAs is to convert your subscribers by redirecting them to a landing page. A call to action offers specific instructions to your audience and convinces them to take whatever action you want them to.
2. It is a continuation of the buyer journey
The buyer journey can be seen as offering free service deliveries to your audience. Anyone who doesn't like your services has a right to unsubscribe. Convincing and well-timed CTAs ensure that your audience is hooked on at every stage of the buyer's journey.
3. It improves customer experience
Your marketing should not only be directed towards drawing customers to your business. They should also focus on making the lives of your subscribers easier. If the aspect of user experience is not there, then forget about conversions.
When creating an email campaign, your audience should not have a hard time searching for a landing page link. You may grab their attention through an attractive email design but no one will put extra effort to search for your website.
Tips for Killer Call to Action
1. Use the right action words
A call to action is an act of invitation. It only makes sense to uses action words. But not all action words will always give you the desired results. Action words like enter or submit tend to stress out your audience because it gives them a feeling of giving rather than receiving.
But words like try and get sound like you are offering something to the audience. They make them feel they are going to benefit by pressing the CTA button.
2. Ensure your button text is large and legible
You should make your call to action button large enough so it can be read easily. Also take into consideration users who may have certain disabilities like visual issues. The button should not be too large and annoying. The objective is to make the CTA button as visible as possible.
3. Write from the first-person perspective
Personalizing your emails has a great effect when it comes to converting. If you are able to greet your customers with their first names or segment them, personalizing the CTA button should not be too hard.
Writing calls to action using the first pronoun has been proven to drastically improve clicks. This is because the readers feel they are in control of whatever you are trying to communicate to them.
4. Keep it short and attractive
Your audiences are already doing you a favor by reading your long emails. There's no need to test them further. The truth is that calls to action in emails are not effective if they are too long or wordy. A good CTA should have between two to four words. Anything beyond that can easily get lost within the email.
5. Create Urgency
There's no better way of garnering a high number of clicks than to include a sense of urgency in your CTAs. Examples of such urgencies include:
• 50% off ends today
• Shop now
• RSVP now – 5 slots left
In a nutshell, CTAs play a big role in email marketing. You need to incorporate well-crafted CTAs to make your email marketing strategy more effective.
Categorized in: Email Marketing
LIKE AND SHARE THIS ARTICLE:
READ OTHER DIGITAL MARKETING RELATED ARTICLES FROM THE BRICK MARKETING BLOG: