Digital Marketing Consistency Is Important During Uncertain Times
Written by Nick Stamoulis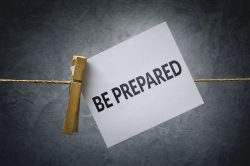 When business go through tough times, it could be very tempting to run a lean operation. No matter what's going on, whether it's a struggling economy, threats of a global virus hurting business, or a shift in the business's market, it could be tempting to take drastic action.
One of the areas that companies consider slashing is in the marketing departments. However, this isn't always a good idea. Cutting marketing could cause the business to struggle even further. Continuing after a long break could do more harm than good.
When times are tough, companies should stay consistent with their digital marketing.  Here are several reasons:
Staying Consistent Keeps You Competitive
Businesses that decide to scale back their marketing activities, particular those long term tasks such as social media and posting on the blog, struggle to stay competitive. What happens when the economy starts to rebound or the global virus starts to slow down and business is able to resume? It's those companies who stayed consistent that will be competitive once the crisis is over. We have seen this more than once and we know that being consistent is the ultimate strategy that will help your business service.
Don't Take Drastic Action And Cut Business Operations Just to Save Money
One of the tendencies businesses have when times are tough is to take drastic action to save money. In their mind, saving money salvages the business. However, marketing is the reason why the business exists in the first place. It's responsible for spreading the word. It isn't a good idea to slash the marketing budget, especially for long term tasks. Without it, how would people even know that your business exists? In trying to save money, you could end up negatively impacting the future of your business.
You May Never Gain Back Your Momentum
The problem with this thinking is that in order to reap the benefits of marketing, businesses need to remain consistent. This is especially true with digital marketing tasks such as email marketing, content marketing, and social media. If you stop sending out emails, for example, people will forget about you. Once you decide to continue, your list may not be as responsive and you would lose a lot of business. If you never stopped sending out the emails, you would never have this problem.
The same holds true for other forms of marketing, such as posting new content on your website and social media. Without a steady stream of new content, you will lose your readership. You also may start to drop off in the search engines. If you don't post consistently on social media, people will stop reading your posts once you do start again. In other words, you will completely lose your momentum.
The benefit of staying consistent is that once the crisis is over, you will be on the front end of the rebound. If you stop marketing, you will lose your momentum and will be way behind the curve. You also may never gain momentum again, depending on the market. The best way to prevent this is to stay consistent and don't stop no matter wha.
Categorized in: Digital Marketing
LIKE AND SHARE THIS ARTICLE:
READ OTHER DIGITAL MARKETING RELATED ARTICLES FROM THE BRICK MARKETING BLOG: