Audit Your In-House SEO Program
Written by Nick Stamoulis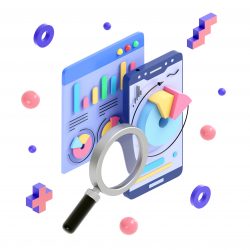 If you're running an in-house search engine optimization program, you may be wondering if it is as effective as it could be. When it comes to SEO, there are certain strategies that create the core of successful program. However, each business is unique, which means that no program will look exactly the same. The best way to develop the program that is right for you is to constantly monitor results and make adjustments as needed. Here is some advice as to how you can do that:
Determine What Your Goals Are
Before you start auditing your results, it helps to determine what your goals for search engine optimization are. It's true that executing a good strategy will help increase traffic, but this may not be enough to measure the real success of your campaign. SEO is something that works in conjunction with other elements of your marketing program. Ultimately, the main point should be to help increase your business, but it also helps to quantify the specifics. Taking the time to determine this before you begin the audit can really help you determine if your SEO efforts are as successful as they could be.
Assess Your In-House Resources
Before considering if your SEO program is effective or not, it helps to take stock of all the resources you have at your disposal. This includes the skills your work force possess and all the tools, such as software programs, you have at your disposal.. For example, do you have someone on your team who specializes in social media or content marketing? Does one member of your team have a particular strength for gathering and assessing data? Knowing what your resources are will come in especially handy if you ultimately decide that you need to make changes to the program after you're done taking stock.
Run Relevant Reports
How long have you been running your SEO program? You will want to gather enough data to assess information like conversions, overall traffic, organic traffic, and keyword data. You'll want to do this for a long enough period of time so that you can determine if you see a steady increase in results. Think about what your overall goals are and make sure you run the right data. For example, if your number one concern is that you wanted the SEO program to help increase the amount of leads coming into your business, you'll want to pull conversion data as well as the usual metrics, such as traffic and keyword information.
Once you perform the audit, you will get a clear idea if some changes to your strategy needs to be made. Keep in mind that it could take some time before an SEO program will begin to show results. In fact, it usually takes up to a year of running consistently to really notice how much of a different it makes. It is a good idea to perform an SEO audit at least once or twice a year.
Are you looking for help in assessing whether or not your in-house search engine optimization program is as effective as it could be? Contact us for more information.
Categorized in: SEO
LIKE AND SHARE THIS ARTICLE:
READ OTHER DIGITAL MARKETING RELATED ARTICLES FROM THE BRICK MARKETING BLOG: