5 SEO Tactics that Will Never Hurt You
Written by Nick Stamoulis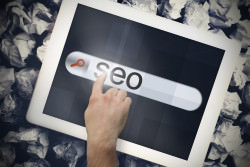 One of the most exciting things about SEO is that it's constantly evolving. While this certainly keeps things interesting, it also causes fear and anxiety. SEO rules are known to change which often makes website owners hesitant. They understandably don't want to invest time and effort into something that might not be of any value in the coming weeks, months, etc. Or worse, could possibly end up hurting them. However, we don't think you should fear SEO since there are plenty of tactics that will never hurt you. Our advice is to focus on those tactics, such as the following:
Publishing quality content
Taking the time to publish original, high-quality content on your website that will be helpful to your target audience will always have a place in a marketing campaign. For SEO purposes, every piece of content is an additional opportunity to rank in the search engines and generate inbound links to the site. In addition, the search engines take a site's "freshness" into account when deciding where a site should rank. Sites that are updated regularly with useful content are favored. Remember, content doesn't need to be "text-based only" either. People have different content preferences. It might be interesting videos and images that catch the eye of target audience members and earn links and shares. Focusing on target audience members, and not just the search engines, will improve bounce rate which is something the search engines also take into account.
Improving site speed
A slow loading site is a major turn-off that usually results in a high bounce rate. Your site needs to be fast across devices. If a searcher can't get to your site quickly enough, where do you think they're headed? Probably to a competitor's site. If you're concerned about site speed, talk to your developer about what could be slowing the site down. The Google PageSpeed insights tool is helpful. Also, be sure to invest in quality hosting.
Searching for relevant link opportunities
If you think "link building" is a bad thing, you're doing it wrong. There's nothing wrong with building relevant inbound links to your site. The key term here is "relevant." Look for opportunities from industry related sites and build links gradually.
Social media activity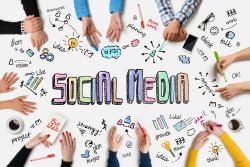 Social media might not have a direct impact on your SEO success but it can have an indirect impact. Keeping active in social media and building up your social following helps to grow your brand online and shows the search engines that you're marketing your website in many ways. While social links may be "no-followed" they are still seen and can generate other, non-social links on other websites that are followed.
Updating your website
SEO and website design are separate marketing functions but essentially they help each other. A well-designed site that is easy to navigate improves a site's bounce rate and the overall experience a visitor has. If it's time for a redesign, be sure to follow these website redesign tips for SEO.
SEO may be continually evolving, but there are plenty of SEO tactics that will always be relevant. Stick with these tactics and follow a white hat strategy to avoid penalties.
Categorized in: SEO
LIKE AND SHARE THIS ARTICLE:
READ OTHER DIGITAL MARKETING RELATED ARTICLES FROM THE BRICK MARKETING BLOG: