No Need to Focus on Search Rankings
Written by Nick Stamoulis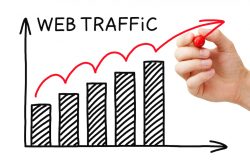 When it comes to SEO, most people think that the best way to measure success is to achieve excellent rankings for as many keywords as possible. While this is surely the mark of a successful SEO campaign, it isn't necessarily the best way to go about measuring success.
In fact, rankings should be the furthest thing from your mind when you execute your SEO campaign. In our experience, focusing on metrics like rankings doesn't help create success. Here's more information as to why this is the case:
Websites Should Be Created for Customers
It is true that in order for a website to rank well in the search engines, there are certain elements that need to be in place. Google has rules that need to be followed and also a set list of ranking factors that all play a part in getting the website noticed by the customers.
In order to deliver an excellent customer experience, however, you shouldn't worry about any of those things. Website should always be created with the end user in mind, not the search engines. The reason for this is if your audience is happy with your content, your success in the search engines will increase. In other words, you are much better off focusing on creating valuable content rather than getting specific content to rank well.
Creating a Great User Experience
Your number one priority should be to create a great user experience on your website. Search engines take into account a variety of factors when assessing which sites rank well and which don't. The main idea is that the search engines are in the business of pleasing their own customers. They want to deliver an excellent user experience for their users, which mean that when someone makes a query in the search engines, they expect that the results will be relevant and of the highest quality.
When you create a great user experience on your website, search engines will realize that you have a site that people want to see. As a result, they will have a tendency to share your pages when someone makes a relevant query. In other words, when you focus in creating a great user experience, the search engines have greater likelihood of returning your website in the search results.
Ranking Isn't Everything
Sure, everyone wants their pages to show up well in the search engines. The reality is that ranking data doesn't tell the whole story. In order for a website to do well, other factors need to be in place. Here are some things you should think about:
Categorized in: Search Engine Optimization (SEO)
LIKE AND SHARE THIS ARTICLE:
READ OTHER DIGITAL MARKETING RELATED ARTICLES FROM THE BRICK MARKETING BLOG: