Is PPC Search Engine Advertising Worth It?
Written by Nick Stamoulis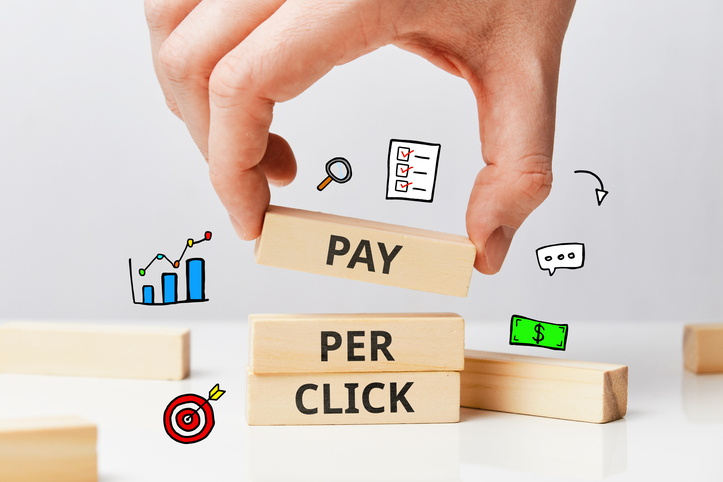 PPC or pay per click isn't easy since it requires expertise, training, and experience to get good results from it. But learning more about it will help you know if it's worth it or not. Therefore, we must first determine what PPC is and how it works to answer this question. This will help us determine if it's worth it or not for your business before investing your time and money into it.
What Is PPC
Pay per click, or PPC, is a form of online marketing that allows you to pay a fee listed on search engine results pages. In this way, you can use the search engine for advertising your business or website by paying for each click on your ad. You may pay per click up to a certain number of clicks or until you reach a certain amount of income. The PPC advertising method is commonly used by companies who want to increase their website's visibility in search engines. Moreover, PPC is also used by people who want to use the Internet for marketing their services and products.
How Does PPC Work
Pay per click works by paying you for each click on your ads. This is done by setting the bid price, which determines how much you are willing to pay for each click on your ad. The higher the bid price, the more likely your ad will be clicked on by someone searching for the keywords you are bidding on.
The advertising price per click is also affected by the competition you face. If you are bidding on a small number of keywords, then your advertising price per click will be lower than if you bid on more keywords or keywords with higher competition. Moreover, the advertising price per click can increase based on various factors, including the competition for your campaign and the quality of your ads.
Like most forms of advertising, there are some advantages and disadvantages to paying per click advertising:
Advantages Of PPC
The main advantage of using PPC is that its results are very fast because they can immediately bring revenue as soon as they go up.
Another advantage is that you can rank high in search engines to get visitors to your website.
It's also advantageous because of its flexibility. This means that after releasing an ad, you can immediately change it. Also, you can stop the keywords that are not working or have not been effective and replace them with the desired pages.
Also, targeting is another advantage since its ads only appear for the keywords bided on, but to narrow your focus, you can use targeting. For example, you can target your ads within areas where searches have been done.
Disadvantages of PPC
The main disadvantage of using PPC is that it is costly, especially in competitive industries, since you will have to pay a lot of money for each click on your ad. Also, the cost per click can vary greatly depending on the system you choose. This means that you will have to spend a lot of money to get your ad seen by as many people as possible. Additionally, it may be challenging to use PPC advertising if you have a small budget since the cost per click will be very high.
Another disadvantage is its conditionality about paying for your ads for them to keep showing, and this means that when you stop paying for your ad, it will be removed from the search engines.
Is PPC worth it?
After reviewing the main advantages and disadvantages of PPC, we will now examine the value of PPC.
It is not worth spending money on PPC advertising with a small budget because it is expensive. However, for a large enterprise that needs to reach a broad audience or for an individual who wants to get a large audience, then it is worth spending some money on PPC advertising.
The main reason you should spend some money on PPC advertising is that you will reach more people with your ad, increasing your chances of getting more customers or clients.
Finally, it is essential to remember that PPC advertising is one of the best ways to get more customers or clients. However, you need to remember that PPC advertising will be worth it if you are willing to spend some money on your ads and if you can produce some high-quality ads for your business.
Categorized in: Digital Marketing
LIKE AND SHARE THIS ARTICLE:
READ OTHER DIGITAL MARKETING RELATED ARTICLES FROM THE BRICK MARKETING BLOG: