Make Sure an In-House Marketing Team is Well-Trained
Written by Nick Stamoulis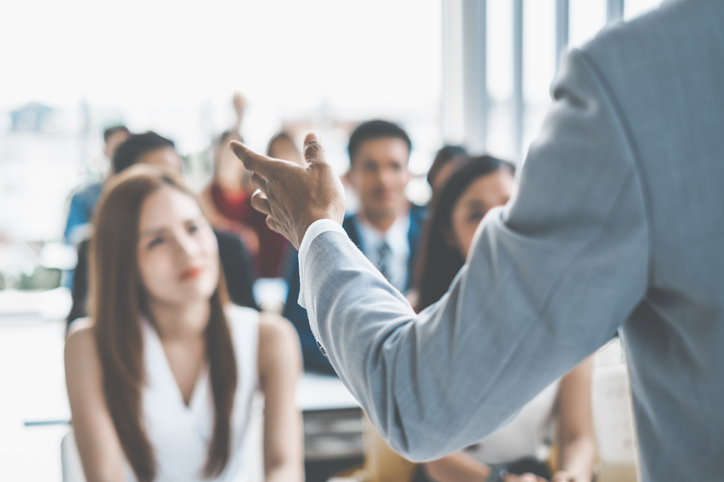 If you decide to take care of your marketing in-house rather than hire a digital marketing firm, you want to make sure that your in-house team knows what they are doing. If the staff you choose to take on these tasks doesn't have the skills, it's important to make sure that they become trained before taking on this important job.
Here are some ways that you can make sure that your in-house marketing team is able to take on the digital marketing tasks by learning the skills or upgrading the skills they do possess:
Assess Their Skill Level
This is an important first step to take when deciding to have your marketing done in-house. Assess each member of the team to determine their strengths and weaknesses. It's important that you know what skills are needed for this job. It's possible that your chosen team has the necessary skills, but they might not be up-to-date. Things can change quickly with marketing and you want to know that whoever you choose isn't stuck in the past or hesitant to learn new things and keep up with the industry.
Consider Hiring Someone to Train Your In-House Marketing Team
Once you have accessed the skills of your chosen in-house marketing team, you might want to consider hiring someone to train the team further and upgrade their current skills. This will give both them and you the confidence to know they can take on the job. Areas that may benefit from hiring someone to train your team include social media marketing, search engine optimization, content marketing, and strategy creation. Hiring someone to train the team can help fill in any skill gaps that may exist as well as update them on how marketing is handled today.
Have Your Marketing Team Audited by a Consultant
If you aren't in a position to determine if your marketing team has the skills needed or is as effective as they could be, you might want to hire someone to audit your in-house marketing team. A consultant is also a neutral party who will be honest about their assessment. You know your in-house members and might want to put all your trust in them even if their skills aren't quite up to par.
Hiring a consultant to analyze your team to will help to point out any weak areas that may exist. Auditing your team isn't just something you should do when you first start with an in-house marketing team. It should be done periodically to ensure that as things change within the marketing industry, your team is keeping up. This will serve your business well long-term.
Using an in-house marketing team can be a good option for your business. If you decide to go with an in-house team instead of hiring an outside digital marketing agenc, you want to make sure that they are equipped to do the job. Hiring someone to train or audit your in-house marketing team is a good investment in your team and in your business
Categorized in: Digital Marketing
LIKE AND SHARE THIS ARTICLE:
READ OTHER DIGITAL MARKETING RELATED ARTICLES FROM THE BRICK MARKETING BLOG: