Influencer Marketing Should Work With Other Forms Of Marketing
Written by Nick Stamoulis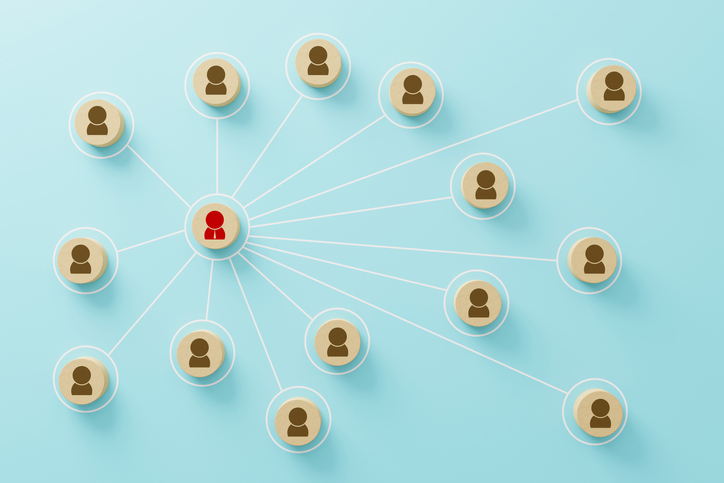 It is no surprise how influencer marketing is becoming increasingly popular. This can be attributed to how people are constantly looking up to their influencers to get information about the latest trends in products and services.
Influencer marketing can be defined as a form of social media marketing whereby influencers endorse products and services to their followers. The influencers use their fame to get a brand noticed by their audiences.
How Do You Develop a Strategy for Influencer Marketing?
Having a lot of followers is not enough to succeed in influencer marketing. You will need to formulate a strategy to ensure that the whole process follows. Bear in mind that social media platforms are already loaded with enough content, and each range is striving to get noticed.
Unless you plan on using very influencers on the different platforms, you must work with your influencer to ensure that they stand out and spark a reaction from their followers.
You can come up with a strategy by following the below steps.
What are you Promoting?
Ensure that you are clear about the product or service you want to market. This will give you a clear direction on how to go about it and the various tools you can incorporate.
What is the Purpose?
Every marketing act has a goal, and you need to define what yours will be. Do you only want to promote the product or create brand awareness? This is vital since it will help you check the metrics for your campaign.
Which Platform?
You need to select the right platform and verify whether your influencer is on the same. Not every platform is suitable for your products and services. You have to be sure that your audience is on it since your goal is to reach them.
Who is Your Audience?
The main goal of any marketing activity is to reach the right audience. You need to know your audience and their preferences. This will help you decide who your influencer is and what platform you should use.
The Right Influencer
Finding the relevant influencer is a vital aspect of an influencer marketing campaign. It will determine whether your marketing goals will be achieved or not.
Check on Your Competitors
Just because you are using an influencer doesn't mean that your competitor isn't aware and coming up with a marketing plan to swing one over you. You need to check what they are sharing on the platform and what is working for them. This way, you will devise content that will work for your campaign.
What Strategy Will You Use?
You will need to develop a strategy that will help your influencer get the audience excited and compelled to take action. You can have them host giveaways or promo discounts. There are numerous tactics that you can use to get your products and services noticed.
Why Influencer Marketing Should Work With Other Forms of Marketing
There are several reasons why you shouldn't use influencer marketing alone but rather incorporate other forms of marketing alongside it, and they include;
Inclusivity
As a business, it is essential to know and acknowledge that not all of your potential clients are online, and some of them don't know anything to do with influencers. This means that you will have to incorporate other forms of marketing alongside influencer marketing to get their attention.
You can set up advertisements or send direct mails to reach them. This will help you to reach your whole market. You will be able to sell more of your products and services.
Large Market Share
Using other forms of marketing alongside influencer marketing will help you reach a significant market share. You will be able to get other people's attention out of the influencer's reach. Your main goal is to sell your products and services, and other forms will help you achieve this.
If your influencer is a local one, you are restricted to one location and have to devise ways of getting into other areas. Take time to choose another form of marketing that will enhance the influencer's reach and enable you to reach a wider audience.
Personalization
Other forms of marketing give the chance to personalize your marketing to suit individual preferences. As much as [people are following influencers, they are aware that they are one among many and will not be able to catch the influencer's attention. However, some products or services require a personal touch, and you can communicate this well through other forms of marketing.
As a business, you know your audience better than an influencer. You will make them feel valued and interested in your products and services by offering a personal touch that lacks in influencer marketing.
As a business, you must be all-inclusive in your marketing tactics. This will help you maintain your stand and continue being ahead of your competitors.
Categorized in: Digital Marketing
LIKE AND SHARE THIS ARTICLE:
READ OTHER DIGITAL MARKETING RELATED ARTICLES FROM THE BRICK MARKETING BLOG: