Differences between WordPress, Drupal and Joomla CMS Platforms
Written by Nick Stamoulis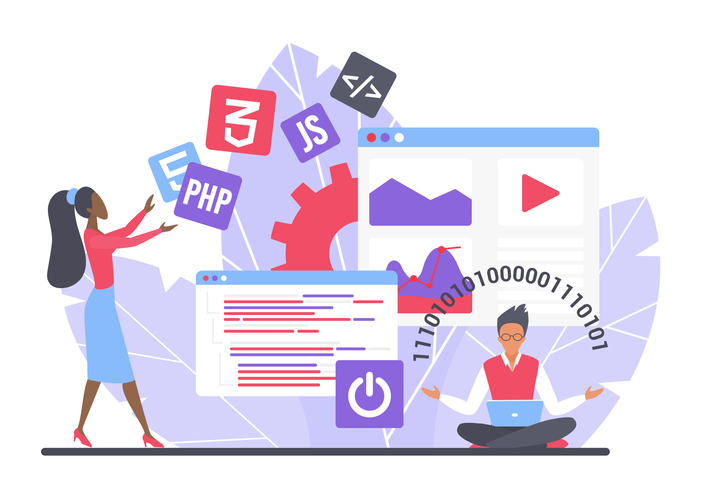 It requires several technologies working simultaneously in order to host a website. A CMS (content management system) platform and also a web hosting provider are needed to maintain your website online. A CMS platform assists to create, manage and also modify the information on a website without any CSS or HTML coding skills. Among the available platforms, the leading are WordPress, Joomla, and Drupal.
Although any of these can support a website, each of them performs well in a different situation. It is therefore wise to gather enough information before deciding the best to invest in for your website. The advantage of modern CMS platforms is their easy-to-use nature. This gives an open chance for anybody who would want to build a great website for themselves on their own. You don't necessarily need to be a designer, a web developer, or have any experience in website building. This article discusses the differences between WordPress, Drupal, and Joomla CMS Platforms here below.
1. WordPress
Among the three platform options, WordPress is the most popular. Its uses exceed half of all the indexed internet pages. The reason is that it is easy to use, small, and user-friendly even for beginners. Studies have shown that many users find it easy to create and manage a website with WordPress within a few minutes. It has also been found to be suitable for small hosting plans because of its small size.
Unlike other, WordPress has huge support available. There are many web developers working with WordPress to make themes, WordPress plugins, widgets, and other features. The many developers using this platform make it easy to find help for a specific problem either for free or by paying.
Because of its wide use, many providers of web hosting, offer hosting plans that include support features plus an easy system for installation. You can take the advantage of WordPress-specific plan offered by Bluehost. The offer makes it easy and quick to set up a website. The support team can help to see that you stay online. They support their platform users to manage their websites.
WordPress is particularly made to be a platform for blogging. Its use is extended for entire web stores and websites, though it comes at a pay. The interface mainly caters to small websites. For larger files, it becomes hard to manage the code. The code can also occupy a lot of space which slows down the website as it grows.
2. Joomla
Joomla and WordPress are similar in many ways but their main difference is that Joomla is made to work with large websites. Its interface and code are tailored to make it easier to manage because it handles pages across many posts and pages. Due to its structure, one can't run into performance problems when scaling the website.
The biggest improvement of Joomla over WordPress is its two-part system, while WordPress works with a one-party system. With the two systems being separate, it permits one to build a website away from CMS. This means that you can ignore CMS completely unless you want to use it.
The capability of Joomla makes it more suitable for websites that are complex and thus requiring more flexibility. Such websites include those in medium businesses and those with extensive content like Wikipedia. Unlike WordPress and Drupal, Joomla provides all the equipment needed to control an extensive website. The platform also works with complex business websites.
3. Drupal
There are many similarities between Drupal and Joomla. The design of Drupal allows for total freedom in terms of website development and content management. Though Drupal is based on a CMS web design, it allows for full customization of the whole structure and content in the site.
Drupal works better with websites for larger corporates. This is because of its flexibility that permits users to make any design and changes they need.  
Drupal can also be used for small projects, though it is best designed to work with websites that are large and complex. For this reason, using Drupal for small projects comes with extra effort that is not worth taking.
In conclusion, Joomla, WordPress, and Drupal are all wonderful CMS (content management systems). All the same they have different features that differentiate them from each other. The features determine the condition that each CMS works best. WordPress comes with fewer built-in features than Joomla and Drupal.
On the other hand, WordPress leads both Joomla and Drupal in the number of users attracted by its unique features that include large support, ease to use among others. Most users who are non-developers find it easier to build a website with WordPress than Drupal and Joomla.
To wrap it all, your decision to use WordPress, Joomla, or Drupal for your website largely depend on the type or the use of your website. This will help you to decide on a CMS that best suits your needs.
Categorized in: Digital Marketing
LIKE AND SHARE THIS ARTICLE:
READ OTHER DIGITAL MARKETING RELATED ARTICLES FROM THE BRICK MARKETING BLOG: