Using Metrics to Measure Digital Ad Success
Written by Nick Stamoulis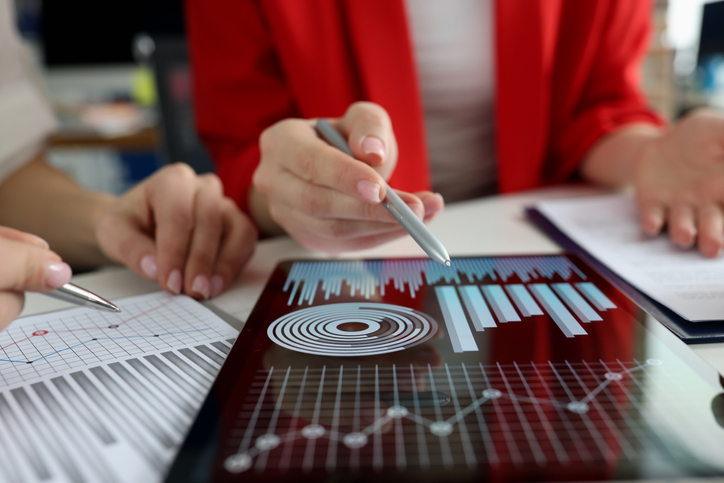 Digital marketing has become an important ally for businesses that want to establish a strong online presence. The internet has made it easy for business owners to advertise their products and services to larger audiences. Social media platforms like Twitter and Facebook have played a critical role in the digital marketing industry.
Having a business website has never been more important when it comes to the consumer journey. As such, the need to measure the efficiency of digital marketing has also increased significantly. This is a shared responsibility between digital marketing agencies and business owners who would like to maximize their Return on Investment (ROI).
The use of metrics is vital in keeping your strategy in constant improvement as well as delivering maximum results to your company. Below are top 7 digital metrics to measure digital success:
1. Total website visits
For you to build a strong online presence, it is necessary to have a website. Other than helping you put all relevant business information in one place, a website gives you an opportunity to interact and get feedback from clients. But how do you know to determine the effectiveness of a website to your business?
The best way to know if your website is active or not is by looking at the number of visitors. Site visits are one of the most critical digital marketing metrics. Site visits simply mean the total number of people who have visited your website over a particular period. The number of visitors will tell you if your digital marketing strategy is working or not.
2. New Vs. Returning Traffic
Depending on the website goals and consumer purchase journey, you would want to increase the number of new or returning customers. The objective here should be to determine at the beginning of the campaign what is important for your business and design the campaign to meet that goal.
For example, if your objective is to get new people on your site, then look at the percentage of new traffic to adjust. But if your notice typical consumers visiting your site multiple times and not making any purchases, then you will be forced to go back to the drawing board.
3. Traffic by channels
Other than knowing the total number of your website visitors, it is also crucial to analyze where exactly those visitors are coming from. All in all, your plan to achieve goo results must depend on different channels that are individually monitored. As such, categorize the traffic sources and pick the most relevant ones.
If for example, you realize just a small number of visitors come through organic search, it implies that you need to do something about your SEO strategy. Here are the most common sources for your website traffic:
• Organic visitors: Those who find your site through various search engines
• Direct visitors: Users access your website by typing the URL
• Email: Visitors who get to know your page via email marketing
• Referrals: users who visit your page by clicking on a link
4. Mobile Traffic
Over half of digital traffic online is attributed to mobile devices and mobile apps. Due to this trend, it is important to understand the number of users accessing your website through mobile devices every month.
You should also analyze the amount of time each user spends on your site as well as the pages they navigate most. Compare those who use mobile devices with those who don't to determine users who are more or less engaged with your site.
5. Inbound links to the site
It is also important to measure inbound links in order to determine the effectiveness of your link-building strategy. This is an issue whose importance goes beyond the optimization of your website traffic.
This is because Google's algorithm takes into account the number of links directing to your page. There are a number of tools like SEMrush and Moz that you can use to obtain this data. The best way to get more links is to regularly create interactive content.
6. Bounce Rate
Bounce rate shows the number of people who have visited a website for a few minutes and left without taking any action. A high bounce rate is a clear sign that your digital strategy needs to be optimized. This can be as a result of several reasons. You may be attracting the wrong type of audience, irrelevant content or you don't have good CTA's.
7. Exit Rate
As opposed to bounce rate, the exit rate shows how many users have left your website from a particular page. Exit rate is usually presented in percentage format and is determined by dividing the number of users who exit the site by the overall number of visits received.
In a nutshell, using metrics to measure digital ad success is part of the wider strategy to grow your business. Metrics help business owners to determine which digital strategy is more effective.
Categorized in: Digital Marketing
LIKE AND SHARE THIS ARTICLE:
READ OTHER DIGITAL MARKETING RELATED ARTICLES FROM THE BRICK MARKETING BLOG: