How to Increase Organic Click Through Rate
Written by Nick Stamoulis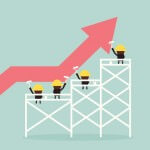 The best indicator of a successful SEO campaign is an increase in organic search engine traffic over time. Of course, that isn't the only reporting metric to look at. It's also worthwhile to look at impression and keyword position data, too. Ideally, search engine results page impression growth and position improvements correlate with increased clicks and traffic. But sometimes the click through rate just isn't matching up. How come? If you notice this pattern, it's time to go back to some SEO basics to make sure your SERP result looks as good as it can to visitors in order to improve organic click through rate. Here are our recommendations:
Discover priority pages
In Google Search Console, pull a keyword report and look at the impression, position, and click through rate numbers. Narrow down the pages that have good impression and position numbers, but low click through rate. From that list, prioritize the pages and then go through the rest of these recommendations.
Review title tags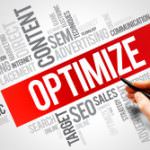 Title tags are one of the most important SEO items that affect both rank and click through rate, but we still see plenty of sites that aren't utilizing them properly. The title tag needs to be optimized and customized to each unique page on the website. The rules for title tag length have changed multiple times, correlating with how the search engine display space has changed and now involves multiple screens. Most recently, the optimal length has changed from a character length to a pixel length. Title tags must be under 600 pixels, which could be more or less than the previous best practice of 55 characters (including spaces) or less. Make the most of the available space, but don't go over. A complete, optimized and user friendly title tag is more enticing to click on than one that ends in "…"
Review description tags
Same rules apply here. While the description tag isn't an SEO ranking factor, it helps a searcher decide whether to click on the result or not. A description tag is essentially a sales pitch for the page. It should accurately describe what information people are going to find. Description tags also have the 600 pixel limit to be aware of.
Utilize rich snippets
It really depends on what kind of content your site has, but in some cases it makes sense to utilize rich snippets – the "extras" that pop out on the page like ratings, reviews, and product prices. Here is a guide from Google that can help you with this: https://developers.google.com/search/docs/guides/mark-up-content
Every search listing takes up a finite amount of space, so it's important to make the most of that space by keeping titles and descriptions enticing and within the character limit and utilizing rich snippets if it makes sense to do so. A clean and user-friendly listing can increase click through rate and it's widely believed that click through rate is also a ranking factor.
Categorized in: SEO
LIKE AND SHARE THIS ARTICLE:
READ OTHER DIGITAL MARKETING RELATED ARTICLES FROM THE BRICK MARKETING BLOG: