Reasons to Hire a Local Web Designer to Build a New Website
Written by Nick Stamoulis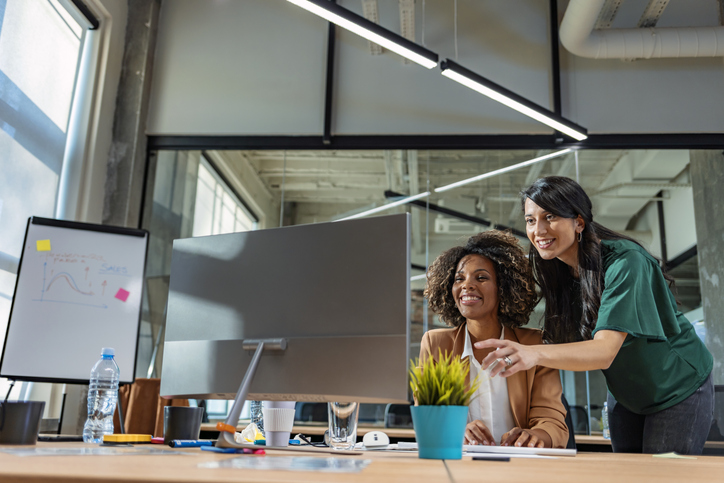 Finding a professional web designer is one of the first steps in creating a fantastic website for your company. We can now interact and collaborate with individuals from all over the globe, thanks to the internet. You might want to outsource some of your work to a freelancer or a company that advertises its services on the internet. The reason being it's often cheaper than hiring a local professional or company. There is a good chance that you'll regret going that way to find a web designer at some point.
Here are seven reasons why working with a local web designer is the best choice for you.
Effective Communication
It is critical to have constant contact with your web designer to ensure that he or she knows your authorized design and aspects. When dealing with foreign or domestic organizations, you may only convey your requirements online, leading to misunderstanding and irritation.
When dealing with a local web firm, you may schedule a personal meeting with your designer to discuss your ideas and the style you like. The effectiveness of face-to-face communication is greater than that of virtual communication. With a local web designer, you will avoid time zone issues, cultural differences, and language barriers.
A Local Web Designer Understands Your Business
People from the local area will be able to visit your workplace and see how your firm operates. Their understanding of the goals of your online presence will improve, and they will be able to utilize that knowledge to your benefit when it comes time to accomplish the task. Additionally, they will provide you with fresh ideas and suggestions for changes, rather than just generating a design that meets your standards.
Lower Risks
Building a professional website is a costly endeavor, particularly if you want a site that is both visually appealing and functional. So is hiring a professional web designer. It is risky to hire a web designer via the internet if you cannot meet with them in person since you are unclear about their reputation, credentials, and dedication to completing your project on time.
Some companies promote professional services that they are unable to provide. With a local web firm, you can do a background check, read online reviews from other local business owners, and establish their reputation much more readily. The local business network may identify experienced designers at reasonable pricing.
Better Technical Support and Training
Everyone needs help with technical issues. People sometimes make mistakes when they make things, which can cause problems with the way they work. You may also need help learning how to use your content management system or web hosting control panel, so ask for help. Local web designers are more likely to help and teach you in a more hands-on way. You can get better and more reliable help from someone who lives near you. You can set up a meeting to go over the website together. When you start a new website, you can also get help and testing specific to you.
Accountability
Local web designers are simpler to hold responsible than overseas web designers since they are more accessible. Local designers are aware that their customers might go into their offices at any moment and demand answers for projects that have not yet been finished. As a result, they keep their customers up to date on their development and ensure their needs are met. Furthermore, the designers are well aware that the experience they provide may either enhance or detract from the reputation of local businesses.
It is Easier to Gauge Commitment
Local businesses and web designers are more likely to care about your website's success. Hiring a web designer from afar may seem simple at first, but it may be complicated and pricey afterward. Even though most of the work is done in the first months, web design is a continuous process. It's best to choose a local web designer who is more invested in the success of your website and is more responsive to new needs and adjustments.
Local Knowledge Benefits A Local Business
If your company is limited to your neighborhood, area, or state, local designers will have a greater understanding of your business and its target market. For instance, those acquainted with your neighborhood and community will better understand when you're targeting a submarket unique to your location. This submarket might include, for example, individuals in a certain economic group or residents of a particular neighborhood.
With the help of a local web design business, you can reduce risks and increase responsibility while improving communication and providing dependable assistance to your customers.
Categorized in: Digital Marketing
LIKE AND SHARE THIS ARTICLE:
READ OTHER DIGITAL MARKETING RELATED ARTICLES FROM THE BRICK MARKETING BLOG: