Take a Conservative Approach When Finding Backlinks
Written by Nick Stamoulis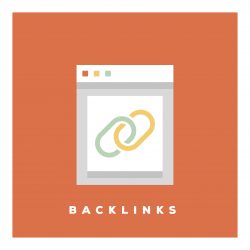 When it comes to SEO, most of us know that backlinks are important. The search engines are incredibly picky as to which backlinks they value and which they don't. This can be frustrating because our impulse as marketers is to control the situation. However, trying to actively find backlinks can actually do more harm than good. It is better to sit back and let these backlinks trickle in over time.
It is considered to be a difficult thing to sit back and wait for results to happen. Unfortunately, if digital marketers are seen to force things in any way, it is considered to be a black hat tactic and therefore not in compliance with Google's rules. You are much better off marketing your business and trusting that you will get backlinks. Here's more information about this:
Avoiding Link Schemes
When SEO was still in its infancy, people were actively searching for backlinks. To do this, they would engage in behaviors that are absolutely frowned on today. The search engines cracked down, especially Google, and has not made it a secret that they dislike these tactics. Known as links schemes, we are supposed to avoid them in order to follow the best practices laid out by Google.
Examples of link schemes include buying and selling links, trading links excessively, and engaging in excessive article marketing or even guest blogging for the sole purpose of obtaining links. These tactics were once extremely common and they were done with the intent of influencing page rank. Times have changed, and these tactics should be avoided.
Market Your Business and the Links Trickle In
If you spend time marketing your business in a white-hat way, through content marketing, social media, and other tactics, people will naturally link to your business. The goal here is to follow the standard practices for getting the word out about your business. Taking a wait and see approach can be frustrating, but this really is the best long term strategy. Any form of marketing that you engage in could bring in some quality backlinks, such as SEO, paid advertising, and even making posts on social media.
Why is this approach best? It's because backlinks can impact SEO, and the search engines never want to see you "force it" when it comes to SEO. The search engines are in the business of making sure that the results they deliver to search engine users are of the highest quality. Digital marketers will achieve much better results if they stick to white hat tactics. When it comes to backlinks, trying in any way to obtain them can be considered "forcing it" and in general, this is concerned to be a "black hat" tactic.
It is true that backlinks do impact SEO. However, if the search engines believe that you forced these backlinks to occur, it could do more harm than good. It is much better to adopt a "wait and see" approach.
Categorized in: SEO
LIKE AND SHARE THIS ARTICLE:
READ OTHER DIGITAL MARKETING RELATED ARTICLES FROM THE BRICK MARKETING BLOG: