3 Signs It's Time for a Fresh Start with a New SEO Provider
Written by Nick Stamoulis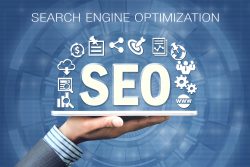 If you've been working with an SEO provider for some time, that's great! Clearly you recognize the importance of an organic search engine presence and think it's worth an investment. Hopefully your experience has been nothing but positive. Unfortunately, it's not always the case. Even if a relationship with an SEO provider starts off great, things can change over time. Sometimes a fresh start with a new SEO provider can rejuvenate an SEO campaign. So, should you make a switch? If any of the following sound like your current SEO provider, you might want to consider looking for a new one:
They're mysterious
Sometimes a little mystery in life can be fun. But, this isn't the case when it comes to your SEO campaign. As the paying client you have a right to know exactly what your SEO provider is doing for you. You should establish early on in the relationship what the expectations are regarding phone calls, in person meetings, and reporting. You might not need to check in every week, or even every month, but regular contact to find out what's been going on are key to maintaining a healthy relationship.
They aren't keeping promises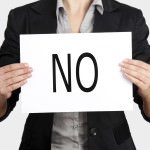 Did your SEO provider promise the world when you first started working together? Have any of those promises come to fruition? We're going to guess not, mostly because there's no such thing as a "sure thing" in SEO and your provider shouldn't have been making promises in the first place! New SEO clients want to hear that they'll reach #1 rank for x, y, z keywords within a certain timeframe and some SEO providers that are so hard up for business will tell them it's possible. It's not! Sometimes it's actually the opposite – impossible! A reputable SEO firm will do the work required to generate additional organic traffic to a website, but will never make guarantees or promises.
They're unreachable
Sure, your SEO provider is trying to grow their business, but that doesn't mean that your existing business should take a back seat. They obviously don't know the golden rule of business; that it's less costly to maintain and grow current business than to get brand new business. If your provider was getting back to you immediately while they were "courting" you and then as time has gone on you've felt like less and less of a priority, you probably are! No matter what's going on internally with your SEO provider, you should always be able to reach them.
Even if you generally like who you're working with and they aren't doing anything "wrong" per say, if any of these things sound familiar, you might want to seek a fresh start with a new SEO provider. Doing so can breathe new life into a lifeless campaign and open up new opportunities.
Categorized in: SEO
LIKE AND SHARE THIS ARTICLE:
READ OTHER DIGITAL MARKETING RELATED ARTICLES FROM THE BRICK MARKETING BLOG: