Why Email Marketing Will Never Go Away
Written by Nick Stamoulis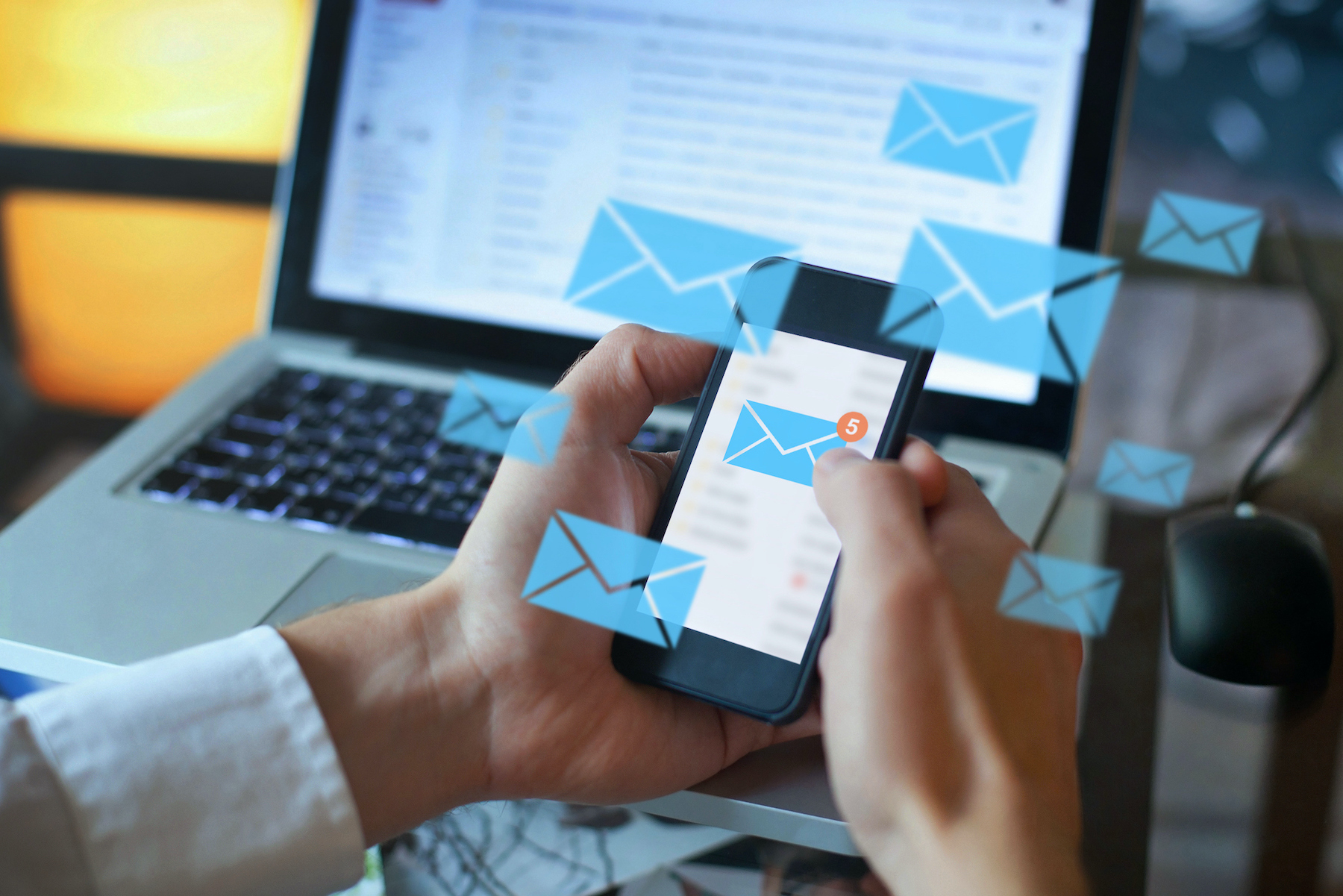 Email marketing is one of the most effective and cost-effective ways to generate leads for your business. It is highly affordable, easy to set up and manage, and there are no limits on where you can send it to. Email marketing capabilities are constantly expanding, making it as aggressive as possible in terms of results. However, there's still a lot of doubt about this type of marketing strategy among professionals who don't see how effective email list building is.
Why you should use email marketing.
The growth of email marketing has been outstanding, and the number of users it has reached is nothing short of astonishing. The most important reason you should use email marketing is that it's very effective. The stats show that an average open rate of an email campaign runs between 25% and 30%, depending on the industry, while a conversion rate is estimated at between 3% and 5%.
It's a cost-effective form of marketing.
The cost of email marketing is significantly lower than the costs involved in other forms of advertising, such as conventional print or TV ads. Email marketing is also easy and quick to set up and manage, which means you can focus on more important things in your business. Plus, you can use it with any business, no matter what size or niche it belongs to.
It has a higher conversion rate than other forms of advertising.
Email marketing is less invasive than other types of ads. For instance, it doesn't occupy your customer's time and attention with the same intensity as TV or radio ads. This means the user will trust your brand more because you give them a friendly approach and don't try to force your brand down their throats.
Email marketing is more targeted than other forms of advertising.
While all forms of media are targeting people who, in theory, might be interested in your product or service, email marketing takes it one step further because it's personalized and can be sent to a particular group or individual, making your brand more engaging.
It's easy to do. It doesn't matter whether you are a rookie entrepreneur or have years of experience. Your success relies on how quickly and effectively you can build your email list. It is a simple and effective method, so there's no need to hire a big team of copywriters or spend thousands of dollars on expensive advertising campaigns.
It's increasing for every industry. You can use email marketing for any business, from local businesses to high-end brands looking for more exposure. There are dozens of tools that help businesses with different levels of experience set up their campaigns.
It has proven to work. Email marketing is effective because it gives your brand an edge over your competitors. It helps you be remembered as a trustworthy and reliable brand. The email list you build will help you reach out to new customers, increasing your revenue and saving you time searching for them yourself.
It's a good way to market locally and regionally. Telemarketing is expensive and can be unreliable, so email marketing combines the best of both worlds: local business with global reach. You can build your local email marketing list and, at the same time, reach out to more people.
No matter what industry you are in, email marketing is a valuable tool. It helps you build trust in your brand, gain new customers, and get new leads. It's one of the most efficient forms of advertising that enables you to connect directly with your customers. It's not only cost-effective, but it also has proven results.
Why Email Marketing Will Never Go Wrong?
Email marketing does work, but it does not work the way most marketers assume. Only when you try to do email marketing the wrong way will you see a decrease in your performance.
The greatest myth around email marketing is simply a form of advertising. When you follow this idea, you will end up with an email list filled with random people who occasionally use your product or service and don't want to hear more from it.
The truth about email marketing is that it is not a single campaign. It is a process of connecting with your customers and prospects in such an effective way to generate leads and sales. Email marketing will bring you more relevant leads than any other form of advertising at a fraction of the cost.
The difference between good and bad email marketing can be found in how you use this form of communication with your customers and prospects. When used as a form of advertising, you will only reach out to people with no interest in your business. However, when you adopt a more personalized approach, your email list will fit the needs of your business much better.
Email marketing is a very common, effective, and efficient form of advertising that can help you to generate more leads and sales. It is a valuable way to personally connect with your customers and prospects to increase your sales. The best way to make sure that email marketing works for you is to use the strategies listed in this article.
Categorized in: Email Marketing
LIKE AND SHARE THIS ARTICLE:
READ OTHER DIGITAL MARKETING RELATED ARTICLES FROM THE BRICK MARKETING BLOG: