How to Know if Your Digital Ads Are Working
Written by Nick Stamoulis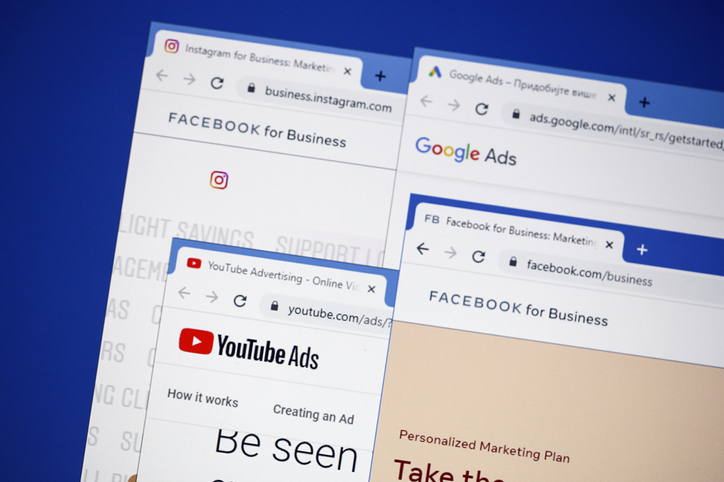 Websites are crucial in the consumer journey; hence, the need to understand the efficiency of digital ads. And this is a shared burden between those selling digital media and entrepreneurs seeking to capitalize their Return on Investment (ROI). We understand that "clicks" paint an incomplete image of the impact of digital marketing, as many users do not click on ads but still manage to land on a company's web page after viewing the ads.
So what should we pay attention to? Below, we have listed several metrics to help give an in-depth comprehension of the effectiveness of your digital ads efforts.
Overall Site Traffic
Determine a baseline before bringing onboard new elements to your marketing efforts. Do you see a rise in the general site's traffic during the campaign? Analyzing the growth in general traffic to the site will assist in giving you a complete picture beyond the click-through report.
New Versus Returning Traffic
Depending on the website's aim and the consumer's purchase cycle, you might be seeking to increase new or returning users. Understanding the campaign's aim right at the beginning is paramount, and designing a campaign to attain that aim.
To put it another way, if you desire to get as many new people to the website, search for the percentage of new traffic to raise. Nonetheless, suppose you notice that the normal customer comes back to the website several times before buying. In that case, you may want to create a campaign that has individuals coming back to the page and analyzing the returning traffic.
Mobile Traffic
Online traffic is derived mainly from mobile devices through mobile applications. Due to this trend, knowing the number of users gaining access to your website through mobile devices every month should get prioritized. Hence, analyze your mobile traffic metrics and assess how long they stay on-site and how deep they go. Compare those to your non-mobile traffic to establish if users are pretty engaged with the site on their mobile gadgets and use these insights to improve the experience for users.
Traffic Sources
Make good use of traffic sources to establish how users access your site. What keywords do they employ? Search traffic seeks to increase traffic, which comes to the website through branded keywords outlined in your marketing efforts and are crucial for your brand.
Mean Time Spent per Visit
Analyze the average time users spend on the website to know how engaging your content is. Also, pay close attention to the average pages per visit in relation to this metric to an in-depth comprehension of the engagement with the content. The longer a user stays while perusing through the pages, the more likely they are to enjoy the site's content.
Reduced Bounce Rate
Bounce rate is a digital marketing phrase deployed in web traffic assessment. It represents the percentage of visitors who visit your website and then leave instead of remaining to view other pages on the website. Naturally, as an entrepreneur, you want people to take their time on your site, enjoy your content, and, in the end, convert to a client; thus, keeping your bounce rate low.
Most digital marketing services promise that their search engine optimization (SEO) can rank your site higher, but the strategy can only work if relevant to search findings. On the other hand, the bounce rates are constantly high if you are ranked highly, but your site has no relevant content about what visitors are looking for.
If you notice the bounce rate going down after a while, your SEO strategy is working as intended.
A rise in Total Clicks and Click-Through Rates
Clicks are the easiest method of tracking the success of your digital ad in the first days. They can inform your account manager when to stop ads because they are not doing well and raise bids on those performing excellently. Nonetheless, clicks alone cannot tell the effectiveness of digital ads.
Like clicks, the click-through rate (CTR) on a digital ad is a crucial metric to follow monthly. The CTR is simply the percentage of impressions resulting from ads clicks. Most companies get caught up trying to achieve the perfect CTR. Relying on the sector, the target CTR can vastly vary. Instead, concentrate on promoting your businesses mean CTR month-on-month.
High Conversion Metrics
Conversions are actions taken on your digital ads. They range from direct messages to a phone call or product or service purchase. In digital marketing, the greater the conversion rates, the better. And it is always a good sign when the conversion rates are high because it means that people are acting regarding your brand.
Digital ads considered successful have progressively incrementing or steady conversion rates month-on-month.
Eventually, the significance of every metric varies depending on the objectives of the digital ad. These metrics give more profound insight into how great your digital marketing is doing.
Categorized in: Digital Marketing
LIKE AND SHARE THIS ARTICLE:
READ OTHER DIGITAL MARKETING RELATED ARTICLES FROM THE BRICK MARKETING BLOG: