How to Create Your Content Strategy
Written by Nick Stamoulis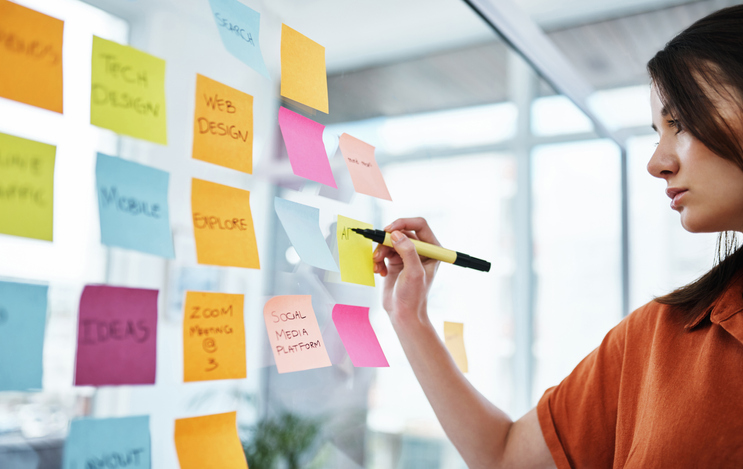 A content strategy is a formal approach to creating and managing content within an organization. A content strategy aims to align the creation, distribution, and consumption of new and existing written material to meet a specific set of business objectives.
There are many benefits to implementing a content strategy in your organization, including improved marketing visibility, more leads, increased sales revenue, greater customer satisfaction, better search engine rankings, and more traffic.
It is crucial to meet the needs of your audience by tailoring your content to their needs, ensuring that you are leveraging content as an effective and measurable marketing channel. The following are ways to implement a successful content strategy.
Engage in a Content Creation Strategy
When it comes to creating a content strategy, you might be tempted to commit all of the resources needed to succeed in your content strategy. Unfortunately, this would be the wrong approach. Different types of content are well suited for different organizational needs, and different organizational needs require different types of content. Some organizations will benefit greatly from leveraging a blog, while others benefit more from using eBooks.
A content strategy should always begin with identifying which types of content will be most beneficial for your organization's audience. It will allow you to create a content consumption strategy that is aligned with the needs of your audience and the objectives of your organization.
Align Your Content Creation Strategy to Your Business Objectives
Defining the goals is essential for ensuring success when it comes to a content creation strategy. How will you measure your results if you don't know where you are going? The goals of your content strategy should align with the organization's business objectives and should be measurable. If you cannot measure your results, you won't know whether or not the content creation strategy is working. Examples of ways to measure a content strategy include increased traffic, increased lead generation, and increased conversion.
Build an Editorial Calendar
Once you have outlined your content creation strategy goals, it is time to determine how you will meet these goals. It is essential to create an editorial calendar that outlines the information provided at specific times for specific audiences. An editorial calendar will also enable you to track which content is working the best and the least well.
Create a Content Consumption Strategy
Once you have determined which types of content are needed for your organization, it is time to look at how your audience will consume this information. While some consumers may read an article directly on your website, others may only come across the information through social media or email marketing.
Understanding your audience means that you will have to align the consumption of your content with the technologies and methods they are likely to use to obtain it. There are, in fact, three different ways that audiences consume written information: online, offline, and via email marketing. Understanding which methods will work for your audience and how audiences are likely to consume information relevant to your organization's needs is essential.
Create Targets and Measurement
Once you have defined the goals of your content strategy, it is time to determine what metrics you will use to measure the success of the strategy.
Be Strategic when Implementing Your Content Strategy
It is important to remember that one cannot do a content strategy overnight. It should be planned and implemented strategically. While you may feel that you have no choice in the matter, it is essential to remember that it might fall short if you did not implement your content strategy with careful forethought. The final step to implementing a strategy is to review the overall strategy periodically and its results to determine whether adjustments need to be made.
Reward Your Content Strategy
As with any strategy, rewarding employees who have been instrumental in creating and implementing a successful content strategy is essential. Recognizing their efforts will encourage them to keep up the excellent work and help you find valuable employees.
Remember to Distribute Content Strategically
Regarding content creation, distribution is just as important as production. If your distribution strategy is not strategic, you may not distribute your content effectively. A distribution strategy should include social media, email marketing, and search engine optimization.
Have a Clear Outcome for Your Content Strategy
When it comes to dividing up responsibility for implementing a content strategy to those responsible for each component of the strategy, have a clear understanding of what needs to happen if you are going to have success.
Creating a content strategy is no easy task. It requires both a solid knowledge base and an understanding of your individual organization's goals. A content strategy that does not serve the needs of your audience will fail, and you will find yourself in the same position as those who did not create a strategy at all. If you need some assistance with the process, perhaps an experienced professional can help you create a content strategy that will serve your organization's needs.
Categorized in: Content Marketing
LIKE AND SHARE THIS ARTICLE:
READ OTHER DIGITAL MARKETING RELATED ARTICLES FROM THE BRICK MARKETING BLOG: