How to Make the Most of Content Marketing Efforts
Written by Nick Stamoulis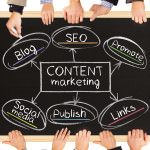 One of the most important parts of an SEO campaign is content creation. Every page of content on a website is another optimization, inbound link, and search engine ranking opportunity. That is, if you're taking the right approach. Here are 5 ways to make the most of your content marketing efforts:
Make your website the priority
There are many places to publish content across the web in various formats. For link building and relationship building purposes, guest blog posts are great but only if they are supplementing blog posts that you are posting on your own website. While YouTube makes sense for videos and SlideShare makes sense for presentations, don't forget that you can embed this content into pages of your own site. Keeping the content on your own site is bringing people to your site and generating links back to your site. A link to your video on YouTube isn't going to do anything for SEO purposes.
Focus on quality over quantity
It's important to produce content on a regular basis, but quality always beats quantity. Remember, the content you publish is representing your company and brand. If it's rushed, readers will notice. Never publish content merely to reach a quota. It's important to take the time to produce something of value to readers. It's better to post one or two substantial pieces of content a week than multiple pieces of thin content every day.
Optimize it
On-site optimization is a crucial part of an SEO campaign. At the onset of a campaign, keyword research is conducted for every page and the selected keywords are then incorporated into the tags and content naturally. It's important to maintain this mindset whenever any new piece of content is published. Read the content with an "SEO eye" and look for places to incorporate keywords, especially within the title. Don't force it, though. Keep it natural.
Share/boost in social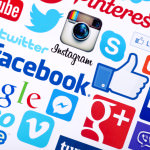 There's no guarantee that website visitors will find your new content and it's going to take a long time to begin to generate organic traffic to new blog posts, no matter how well they are optimized. You're dedicating significant time and resources to content creation so it makes sense to do what you can to get eyes on it as soon as possible. That's where social media comes in. Share every new piece of content with your social followers. If the budget allows, promote or boost these posts to followers and/or specific audience segments to get in front of even more people.
Repurpose everything
People have different content consumption preferences. Some people prefer to read a blog post. Others prefer to watch a video. Every piece of content should be used to create a new format of that same content to ensure that you're covering all of your bases.
Content marketing isn't easy, which is why it's important to make the most of your efforts, whether it is being handled in house or outsourced. Either way, the content marketing, SEO, and social media teams should all be working together in order to achieve success.
Categorized in: Content Marketing
LIKE AND SHARE THIS ARTICLE:
READ OTHER DIGITAL MARKETING RELATED ARTICLES FROM THE BRICK MARKETING BLOG: