Handling Multiple Cities and Locations with SEO
Written by Nick Stamoulis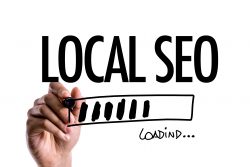 When it comes to search engine optimization, several factors need to be taken into account. One of them is the question of whether or not you need to optimize on the national or local level. We believe that optimization should happen on both a national and local level, but the strategies should change slightly depending not he business. However, what if the business has multiple locations? There is an art to handling this, as well. Here are some insights as to what to do if you have a business that is located in multiple places:
Determine if Local SEO Matter for the Business
The first thing to determine when coming up with a strategy about how to handle local SEO is whether or not location is a factor for how you generate business. Whether or not you have more than one physical location for the business is something that should impact your decision to optimize for local search. It is even ore important to do this if the business relies on generating local customers.
For example, if you have multiple locations but your business gets customers from all over the world, the business doesn't rely on its local addresses as much. However, some attention should be paid to the local SEO of the physical addresses, but since the impact of these locations wouldn't necessarily be an asset to the business, you might want to limit the amount of resources you pump into local SEO, just because the return on investment might not be worth it.
Optimize for Multiple Locations Without Being Spammy
You definitely want to make sure that you are poised to do well for local search, especially if there are multiple places involved. However, there is a fine line between optimizing for local SEO and looking spammy in the process. If a tactic is thought to be spammy, Google won't respond well to it. Not only that, but it will also likely turn your visitors off and they won't spend as much time on your site, or worse, they won't click at all.
So how do you optimize for local search without annoying either the search engines or your visitors? The short answer is, it depends. Certain industries are better poised to accept multiple locations than others. You also need to consider how your audience will accept the optimization. At the very least, the addresses for each of the locations should be located in the Contact Us or About Us pages, as well as in the footer. It is also a good idea to include some content describing each of the locations.
It is okay to optimize your website for local search, especially if you have a business that relies on local traffic for the business. When first rolling out the optimization, it might be better to take a conservative approach and then monitor the results. If you feel you need to step up your efforts after about six months or so, you will know after you assess the local search traffic data.
Categorized in: Digital Marketing, SEO
LIKE AND SHARE THIS ARTICLE:
READ OTHER DIGITAL MARKETING RELATED ARTICLES FROM THE BRICK MARKETING BLOG: