Where to Incorporate SEO Keywords
Written by Nick Stamoulis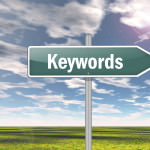 There are many components to an SEO campaign, but at the foundation is one thing: keywords. The keywords targeted on a website tell the search engines and website visitors what the website and its pages are all about. This is why the first step of an SEO campaign is to conduct keyword research using a tool like the Google Keyword Planner to get find out how people are searching. Next, once a researched list has been devised, the selected keywords need to be incorporated into website content naturally. Here's where to add them:
Title tags
For SEO, the title tag is the top priority. It carries considerable weight with the search engines and it's the bolded, blue clickable link in the search results. Best practice is to incorporate keywords into the beginning of the title tag, followed by the brand name if space allows for it. Every page should have a unique, optimized title tag to drive traffic from related search terms that are most applicable to that page. If every page has a generic, not optimized title, it's a huge, wasted opportunity.
Meta description tags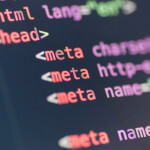 The meta description is a brief synopsis of what can be found on a specific page. Like the title tag, it should be unique and optimized for every page. It's not a direct ranking factor, meaning that the search engines don't look at it to determine rank. However, it affects click-through rate which is something that the search engines consider. An optimized, informative meta description will stand out on the search engine results page and can be what helps generate the click.
URLs
While it's advisable to stay away from a keyword rich domain name, which can appear spammy to the search engines, it's still advisable to incorporate keywords into the extension of the URL. So, a URL like brandname.com/small-blue-widgets tells you what's on the page and is optimized for SEO purposes.
Headings
For web pages that are text-heavy, it's advisable to separate the content using headings, or H tags. The html code will stand out to the search engines, which is why keywords should be included here, as well.
All other content on the page
While the title, URL, and headings are the most noticeable/weighted it's important to also incorporate keywords into the actual body content of each page. Be sure to use natural keyword variations instead of using the same keyword or keyword phrase over and over. It shouldn't be obvious to the reader that the page was optimized for search engines.
The key to incorporating keywords into the website for SEO is to take a natural approach. There can be a fine line between natural and spammy, and an experienced SEO firm can lead you in the right direction.
Categorized in: SEO
LIKE AND SHARE THIS ARTICLE:
READ OTHER DIGITAL MARKETING RELATED ARTICLES FROM THE BRICK MARKETING BLOG: