Should You Use SEO Tools?
Written by Nick Stamoulis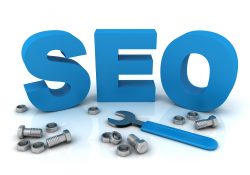 There's a lot that goes into search engine optimization, and there's a lot that goes into setting up and implementing a good SEO strategy. From analyzing data to making sure you have enough content on your website to attract the right audience, the tasks involved with SEO are numerous. It would be great to get some help.
There are a lot of SEO tools out there, and it can be difficult to know if you should use them. The short answer is that it depends on a variety of factors. Tools aren't for everyone, and sometimes it's better to do the tasks manually. However, it will all depends. Here are some thoughts:
SEO Tools Can Make Life Easier
There's no doubt that using SEO tools can certainly help make your life easier. There are several things that tools can do that can help with SEO:
Assess Content Marketing
If you're not a professional writer, you may struggle to create compelling content that satisfies not only SEO, but also your audience. A good SEO tool will allow you to enter your primary keyword and receive content recommendations. You can also check the recommended reading length, ideal sentence length, readability, and more. This will also help you create  appealing content for readers.
Perform SEO Audits
Some SEO tools have an audit feature that  will thoroughly analyze your site and provide you with a report detailing your SEO strengths and weaknesses. The information will likely include recommendations for improving your site, which is especially helpful if you are new to SEO and don't have much experience. A good audit tool will examine every aspect of your site, including your on-page optimization, site structure, backlink profile, and more.
Help with Keyword Research
Many SEO tools also have a built-in keyword research feature that can help you find the right keywords to target through your SEO efforts. Note that these days, you don't need to overdo it with keywords. You just need to know enough so that you can point our content in the right direction. It doesn't even matter if you optimize the keywords directly. The search engine algorithms are sophisticated enough to return your content for searches even if the keywords aren't there, it just has to be relevant. However, keyword research is still helpful.
SEO Tools Miss the Human Element
While SEO tools can assist with your SEO, they shouldn't replace he human element. Sure, you can use a tool to assess content, perform an audit, or do some keyword research. However, they in no way replace the power of your own brand. You still need to interpret the data that the tools give you, choose the actions to take based on the keywords, create the SEO plan, and execute the plan. Tools can't do thee tasks for you.
A good SEO tool will make nearly every aspect of SEO much simpler and more efficient. You can use these tools to improve your keyword research, content creation, competitor analysis, and much more. SEO tools allow you to track your progress easily, see what needs improvement, and take corrective actions when necessary. Using SEO tools makes it much easier to achieve excellent SEO results. However, just remember that the tools can't do everything, you still need to put in some effort.
Categorized in: SEO
LIKE AND SHARE THIS ARTICLE:
READ OTHER DIGITAL MARKETING RELATED ARTICLES FROM THE BRICK MARKETING BLOG: