Lead Generation Strategies from Digital Marketing
Written by Nick Stamoulis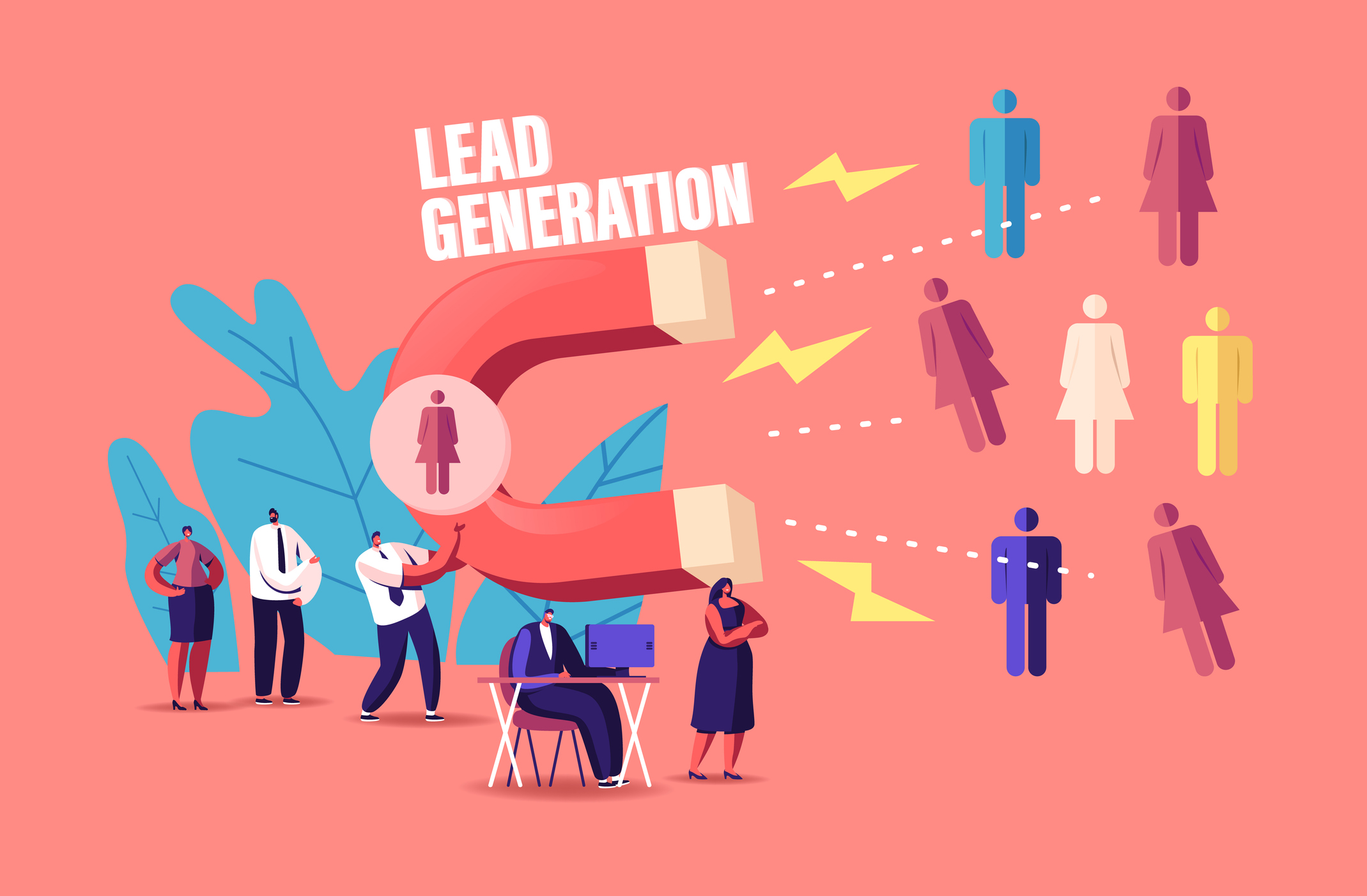 When it comes to lead generation, may businesses stick to only one or two tactics and hope that they get the results that they want. However, when a business depends on keeping the sales pipeline filled with leads, this isn't a good approach. It is much better to use as many channels as possible to get those leads coming in.
So, how can you use digital marketing to generate leads? Here's an overview.
Search Engine Optimization (SEO)
Search engine optimization (SEO) is the process of optimizing a web page to boost the page's ranking in search engines. It is essential to follow keyword research and search engine market trends so that you can be ranked highly for specific keywords for sales and conversions. The main goal of SEO is to produce high-quality content that attracts backlinks and visitors to increase brand awareness and online visibility.
Marketers should not just focus on only getting traffic but also on building trust with their audience while providing value through blogs, videos, and other media.
Pay-per-click (PPC) Advertising
Pay-per-click or PPC advertising is an effective way to gather website traffic, but this advertising model is effective only on sites that target specific keywords. With PPC, advertisers pay a small fee per click generated by their ads. The cost of each ad can range from low hundreds or higher thousands depending on the competition and your budget. Pay-per-click works well for high-volume industries with millions of websites that those ads can target.
Content Marketing
Content marketing requires a bit of time to see results and can take months or years to produce, but it is a winning strategy that drives sales and leads. The process of content marketing involves relationships with thought leaders in the given industry to provide high-value, relevant content based on their domain expertise. In some cases, paying them for this service will result in better quality content that can be redistributed through the company's website for marketing purposes.
Other ways to develop content include blogging and leveraging social networks. With blogging, companies must create original, quality material that attracts and retains specific audiences. Social media marketing is another way to develop content to attract and retain customers.
Email Marketing
With email marketing, companies can reach a relevant audience through various communication channels. It can be used as an effective lead generation tool and a customer retention tool through subscriptions, newsletters, and other forms of communication within the online space using SMTP (Simple Mail Transfer Protocol). This method should be combined with other marketing tactics for better results.
Social Media
Social media marketing involves developing relationships with customers and followers through various platforms, such as Facebook, Twitter, LinkedIn, etc. While this method is effective, it is not always efficient because of the cost of maintenance and engagement. Another benefit of social media marketing is that they take little time to set up and can be built on swiftly and efficiently to produce results quickly. This method should not be used in place of other more complex methods for more prudent performance.
The key to effective lead generation for digital marketing is to build relationships with customers and followers by creating customer-oriented and customer-centric content on the web that attracts visitors. You can easily use digital marketing as a whole to do this!
Categorized in: Digital Marketing
LIKE AND SHARE THIS ARTICLE:
READ OTHER DIGITAL MARKETING RELATED ARTICLES FROM THE BRICK MARKETING BLOG: