Managing B2B Vs B2C Social Media
Written by Nick Stamoulis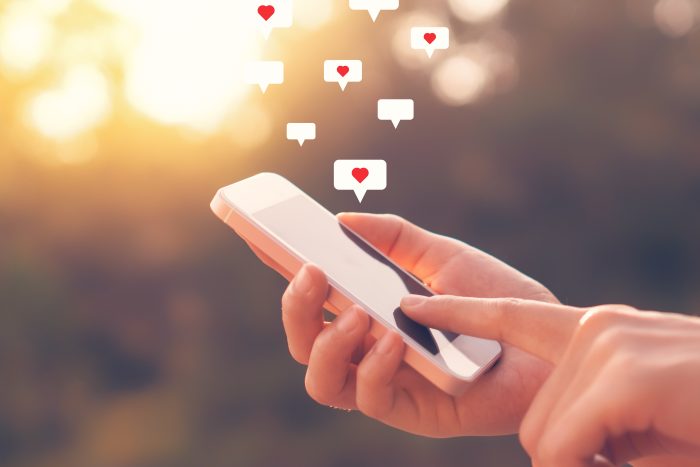 Whether you own or work for a B2B, B2C business, or both, you want to handle your social media accounts appropriately. Each business type should utilize social media because it can drive people to your website and increase your revenue. Using social media for B2B and B2C are going to look different though, and it's important to know the differences so that you can approach them in ways that will benefit the business and the customers. Here's what you should know:
Social Media for B2B
As a B2B, your target audience is other businesses. B2B purchases tend to be larger and more complicated services and products than those offered by B2Cs. For example, a B2B won't buy just one item of the product you sell. They are more likely to buy in bulk. Since the purchases they make are much larger, they require more information to trust that they're getting exactly what they want and need, which is a high-quality product or service at a good price. Having a B2B means offering your audience a greater level of education about your industry, what you offer, and how you can benefit their lives and businesses.
As a B2B, you should involve your employees in your social media strategy. If employees are on social media posting relevant content, you can share their posts. This creates the ability to network further, but also humanizes your brand. In turn, this can also create more lead generation by initiating conversations with people in the industry. By posting news, data, trends, and other must-know information, people will see you as a leader in your industry and trust will be built. Consider content such as white papers, ebooks, and case studies.
Social Media for B2Cs
As a B2C business, your social media presence is aimed at getting into people's feed so that they become familiar with your business and what you have to offer. You want to be recognizable to them. From there, they will be driven to your website where they can take in more of your content and make purchases.
As a B2C, you want to consistently post engaging content that will attract your target audience. Content should be high-quality and offer information about your industry and ideas that will help improve the daily lives of readers. To appeal to consumers, you can use a variety of content such as videos, infographics, blogs, short guides, and other interactive content.
Social media offers B2Cs the perfect space for engaging with customers. Consumers place a lot of value on the customer service that they receive. Some tips for improving your customer service on social media include:
Respond to comments and questions in a timely manner.
Monitor mentions of your brand and business on all social media platforms.
Respond to both positive and negative feedback in a professional manner.
Ask followers/customers for their opinions.
Use "away" messages when available so that customers don't think they're being ignored.
Being where your customers are is important when you're a B2C. If you search for your brand and notice that you're not being talked about on social media as much as you'd like, it's a good idea to find ways to include your brand and business in industry conversations that are happening. This will make your business known, increase engagement, and benefit your B2C overall. When it comes to social media, it is the customer that holds much of the power over your brand's image. People look to other's experiences and interactions to decide whether a business is for them or not.
Whether you have a B2B or B2C, it's important to know how to run your social media appropriately. Each business type has an audience with different needs that should be understood before creating a strategy.
Categorized in: Social Media
LIKE AND SHARE THIS ARTICLE:
READ OTHER DIGITAL MARKETING RELATED ARTICLES FROM THE BRICK MARKETING BLOG: