Social Media is More Than Engagement
Written by Nick Stamoulis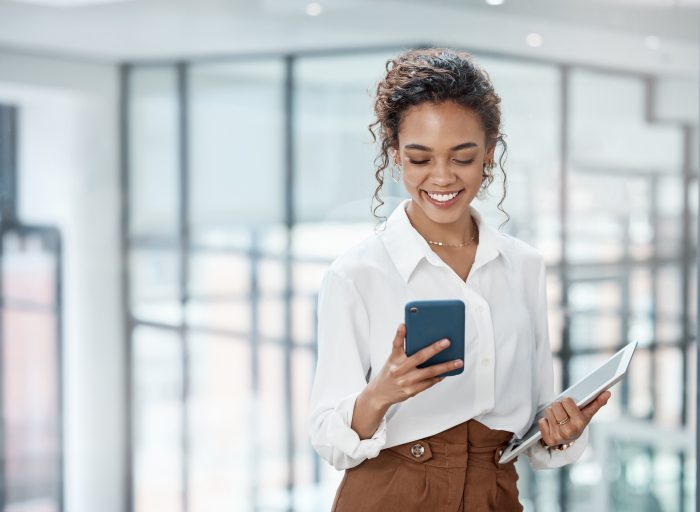 Social media is necessary for businesses. Without social media accounts, a business risks losing out on many benefits their competitors are taking advantage of. When you think about social media, your first thought may be the various levels of engagement it offers. There are actually many more benefits to be had. Here are some benefits of social media that you shouldn't overlook:
Increase Brand Awareness
Social media is part of a well-rounded digital marketing strategy. One of the greatest advantages of using social media is the ability to increase your brand awareness. Captivating an audience can be difficult because there are many business online, and specifically on social media, that you need to compete with them for attention. Increasing brand awareness includes many parts including:
Understanding your target audience
Curating relevant content
Including visual content that will grab attention
Leveraging social media trends
Making relevant connections
Analyzing performance data
Your brand needs to become recognized and trusted by your target audience in order to thrive and grow. Social media is the ideal outlet because you can keep yourself in front of people's eyes on a consistent basis.
Share Your Content
Social media is the perfect place to share new content that you've posted on your website, blog, or other industry blog. Your content plays a large role in the success of your business. High-value content will inform, educate, and help potential customers. Social media gives you the platform you need to reach not only current customers but customers to-be. Content should not only live on your website. It should be shared wherever possible and drive people to your website. Content can include more than just blog posts. Your guest-posts, contests, giveaways, ebooks, collaborative guides, and more should be promoted on social media. Consider the following when promoting your content on social media:
Timing. You need to know when your target audience is most likely to be using specific social media platforms and post during those times.
Hashtags. Hashtags, when used correctly, can draw more visitors to your social media posts.
Channels. You should have active accounts on most social media platforms, but there will be platforms where your target audience spends more time. Be sure to give these platforms more attention.
Indirectly Build Backlinks
Your search engine results can be positively impacted by your backlinks. The click-throughs and shares that your content receives via social media sends positive search signals to search engines. When people do search engine searches, they will be lead to your social media accounts as well as your business website. Backlinks should be high-quality, providing content that your audience wants and needs.
If you guest-post for an industry website, make sure that it is reputable. Sharing these links on social media will inevitably drive more traffic to your website, which will result in an increase in sales. This is all about using social media to attract attention, and from there, natural backlinks will follow.
While social media is a perfect platform for engaging with customers, it shouldn't be your sole focus. The benefits of using social media to promote your brand and business are many.
Categorized in: Social Media
LIKE AND SHARE THIS ARTICLE:
READ OTHER DIGITAL MARKETING RELATED ARTICLES FROM THE BRICK MARKETING BLOG: