Titles Matter for Your Content
Written by Nick Stamoulis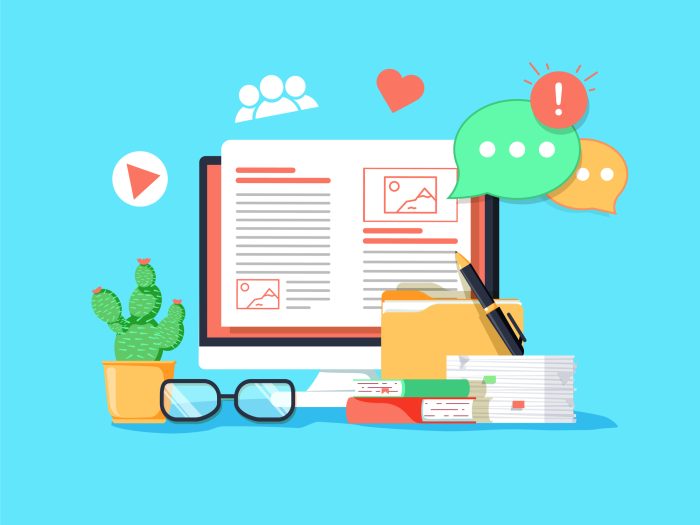 High-quality content is important for showcasing your brand or business. Your marketing strategy should focus on creating content that appeals to your target audience. It's a great way to connect with them and drive them to your website where they can consume more content and ultimately make purchases.
However, getting people to read your content to begin with isn't as easy as it sounds. There is a lot of competition and you need to stand out. You have to get people interested enough to read more. This process begins with the title. Here are some things to think about when creating titles for your content:
Short and to the Point
Creating titles that are long and complicated will turn most people off. Long titles may also get cut off on social media and in search engine results, so keeping titles short and sweet matters. Google, for example, has a 60-character limit for titles. Anything beyond that will be cut off.
Titles should be short enough to hold a reader's attention and, at the same time, let them know exactly what your content will include. Avoid trying to be mysterious or intriguing. While you might think you have created a clever headline, others might not understand it and pass by. Don't underestimate the power of getting to the point.
Titles as Questions
Creating a title that asks a question can grab people's attention. When you know your target audience, you know what they need and want. You can frame your title in the form of a question that addresses something that will get their attention:
Ready to Generate More Revenue in 3 Steps?
Ready to See More Website Traffic? 4 Quick Tips
Ready to Increase Engagement? Here's How
Your audience will be curious about the answers to those questions and click in to read more.
Keyword Research Matters
You want your content to appeal to your target audience, so learning what keywords they are using will help not only with your content visibility, but title creation as well. If possible, use keywords that naturally fit into your content titles. This will help your content become more visible as well as catch the eye of your target audience as they scroll through social media.
Using keywords in your content and title will both boost your SEO. Your content will get noticed on social media platforms and earn higher results in search engines.
Convey a Sense of Urgency
You can motivate your audience to click into your content by creating a sense of urgency. Urgency is the feeling that action needs to be taken quickly or they will miss out on something. For your content headlines, this may relate to sales, flash sales, or limited product supplies. Your urgent headlines should always be honest, as you don't want to become known for click bating. Urgent content titles should be used sparingly. This will make them more effective as your target audience knows they can trust you.
You can also combine a sense of urgency with curiosity in your headlines by offering answers to questions and solutions to problems that your target audience is in need of right now. Titles that fall into this category may sound something like:
"How to Increase Traffic in Just One Week"
"What Successful Social Media Accounts Do Daily"
Creating titles matters for the success of your content and your business. You need to create titles that not only grab the attention of your target audience but also improve your SEO efforts. You want titles to be effective enough to get your content read and website or blog visited and explored. Competition is fierce and you want to stand out.
Categorized in: Content Marketing
LIKE AND SHARE THIS ARTICLE:
READ OTHER DIGITAL MARKETING RELATED ARTICLES FROM THE BRICK MARKETING BLOG: