Technical SEO Audits Are About More Than Just a Checklist
Written by Nick Stamoulis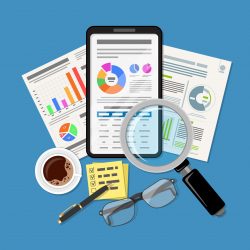 There are several different elements that come into play when executing an SEO campaign. There are those activities that are done on an ongoing basis, such as social media posting and writing new content for the site, and there are those that are done on a periodic basis. Before we execute the ongoing parts of an SEO program, we always perform a Technical SEO Audit first. Typically, we do the audits once and then check the various elements on a periodic basis for each of our clients to make sure these pieces are functioning optimally for SEO.
It's true that we always review the same items when it comes to a technical SEO audit, such as mobile friendliness, site speed, URL structures, and more. However, it is important we stay away from the "checklist" mentality. Each business is different, and the technical SEO audit should always be performed with a human touch that honors the unique nature of each business. Here's more information:
Develop a Unique Strategy
As mentioned above, each website audited should have a series of items that are always being checked, such as the site speed. Each of these items that are checked directly point to technical elements that could impact SEO. These include how the site is organized, how fast the website is, and whether or not the navigational elements are user friendly.
However, there is also a unique strategy for auditing that needs to be developed. For example, your approach in auditing a B2b e-commerce site might differ slightly from the strategy needed in order to audit a site that a B2B company owns. Although the checklist items may be the same, the approach might need to be slightly different.
Know Where Things Stand
An SEO audit is designed to enlighten us as to what is currently working from an SEO perspective and what needs to be improved. In other words, it is important to know where we are at so that we can figure out how to help our clients reach their goals. Although an SEO audit may feel formulaic, there is a distinct feeling that each element needs to be customized according to the needs of the website itself. This will be dictated by a variety of factors, such as the audience and the nature of the business.
This is where the human factor comes in. It isn't enough to simply develop a set of data checkpoints that assess  how well the technical SEO items are performing. It is helpful to come up with a strategy for improving each of these elements. For example, let's say that site speed tests uncover that the site is running too slow. Data can't help you decide what needs to be done in order to fix the problem. However, the checklist was vital in helping us stay clear on what needs to be assessed so that we can determine how to move forward.
When it comes to performing an SEO audit, it is important to understand that the process is about more than just following a checklist. The audit needs to be customized according to the needs of the website itself.
Categorized in: SEO
LIKE AND SHARE THIS ARTICLE:
READ OTHER DIGITAL MARKETING RELATED ARTICLES FROM THE BRICK MARKETING BLOG: