Sales and Marketing Together?
Written by Nick Stamoulis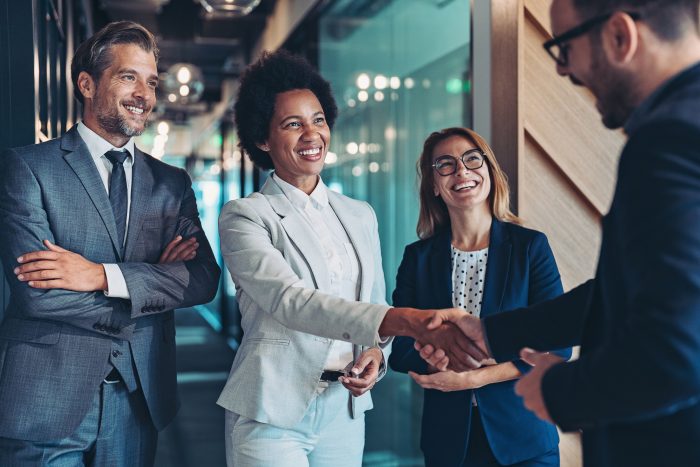 Companies often like sales and marketing together in joint roles, especially in the upper leadership. We often seen titles like "Director of Sales and Marketing" or "VP of Sales and Marketing". However, it has been our experience that most of these roles are muddled. In trying to combine them, this causes one or the other (either sales or marketing) to be neglected.
In our thinking, the two rules should never be combined. While marketing and sales do have some overlap and have potential to enhance each other, combing them is an error. It's the classic "jack of all trades, master of none" type of mindset.  Treat sales as sales and marking as marketing. Marketing doesn't quite understand sales, and sales doesn't quite understand marketing.
Keep Them Separate for Better Results
When marketing and sales are forced into a partnership, it is often the case that the director and/or VP has a natural inclination to one or the other. Many of those in leadership positions may not even realize they have a bias for or against one or the other. It's human nature to have a natural tendency towards either sales or marketing, but not to both.
While the two are related in that they both help a company drive new business, they shouldn't be treated as the same. Generally, marketing is responsible for branding, getting the word out about the business, and in the process, this also generates leads. Sales take a more active role by nurturing leads that come to the company via marketing efforts, through networking, trade shows, prospecting, and other tactics. The two are related, but different, and they need to be celebrating for their differences for the greater good of the company.
Learn How to Enhance Each Other
That being said, marketing and sales do have the ability to enhance each other, but only if both departments are well established. They both need to have clear purposes and objectives. Once they can stand on their own and are productive within their specific roles, they can find ways to collaborate with each other. Here's how they can enhance each other:
Sales can have valuable insights from prospects, which will help marketers more effectively orchestrate content strategies to please all aspects of the sales cycle.
When marketing generates high-quality leads, it should be up to sales team to nurture these leads.
Collaborate to set joint goals based on the overall company objectives.
These are just a few examples, but when the two separate departments learn how to enhance each other and work together through effective collaboration, the company benefits.
Learn How to Effectively Use Resources
It all comes down to understanding how to effectively use resources. If you have limited resources, it might be tempting to combine both departments. As mentioned above, this doesn't serve your company well. Instead, it is much better to find ways to keep both departments autonomous while also keeping costs down. Outsourcing pieces of the business, such as digital marketing or even a task like lead scoring, can really help. It's all about learning how to use your resources wisely.
It is an error to combine sales and marketing as one department. They should be kept separate, but also learn how to collaborate and work together.
Categorized in: Digital Marketing
LIKE AND SHARE THIS ARTICLE:
READ OTHER DIGITAL MARKETING RELATED ARTICLES FROM THE BRICK MARKETING BLOG: