SEO for an Existing Website
Written by Nick Stamoulis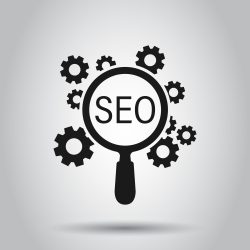 Most people are pretty diligent about putting their SEO into place when they first launch a website. However, many years could pass before they even touch it again. The reality is that websites should revisit their SEO every few years, just to make sure that it is updated. Things change quickly in the SEO community, and if your website doesn't stay on top of what is current, you could be left behind, or worse, penalized by Google.
Before you get started updating your SEO, it is important to understand that your approach should change slightly. SEO for an already established website needs to be a little bit different to be effective. Here's more information:
Optimize Key Elements of Your Website
How well is your website optimized? If a lot of time has passed, multiple site updates could have negatively impacted the older SEO. Or, it could just be that the old optimization is too old. Here are some things to look at:
URL Structure – Do your URLs have an archaic structure? Any URL with a .extension (like .html, .htm, etc) should be fixed. URLs should also be clean, descriptive, and as short as possible. If you need to change a URL make sure to do a 301 redirect from the old URL to the new URL.
Footer – Your footer should have relevant business information such as your business address, navigational elements to key areas of the site, contact information, and social media profiles. If you are missing information, you could be missing out of the SEO benefits.
Navigation – Your navigational elements should be intuitive. Information on your website should be easy to find. If users are having trouble, chances are pretty good that Google's crawlers will pick up on that, and it could harm your SEO.
Keywords – Don't obsess over keywords. Make sure that the content on each page of your website makes sense for the purpose of the website. Optimizing for keywords these days is a moot point. If the content is relevant and useful to your audience, you will perform well for relevant keywords for your business.
Create High Quality Content
After your website is established, you need to make sure your content strategy is relevant and effective. You might need to tweak your strategy to be more in line with your customers and where your business is at. As a result, you will be better poised to do well in the search engines. In fact this is the most crucial aspect of Search engine optimization has relevant, unique, and valuable content. If your content is low quality, your SEO won't perform as well as you hope. This is your chance to assess your strategy for content to make sure it will work well for your new SEO strategy. If it doesn't, you should make the necessary changes.
Tweak Your Keywords
Selecting the right keywords appropriate for your website is an essential step in creating an effective SEO strategy. The more keywords you use, the better position your site will have on the search engine results page. It means that you will be more visible to customers and search engines alike. The keyword density of your content is also significant in this process. Keywords are put together to form phrases that one can use to describe the content you provide.
Search engine optimization can be a rewarding and lucrative way to market your business. It is also one of the most cost-effective marketing techniques available. The internet has provided many companies with an opportunity to achieve global recognition for their products and services. However, to rank in the search engines, you need to periodically revisit your SEO.
Categorized in: SEO
LIKE AND SHARE THIS ARTICLE:
READ OTHER DIGITAL MARKETING RELATED ARTICLES FROM THE BRICK MARKETING BLOG: