Don't Overcomplicate Content Marketing
Written by Nick Stamoulis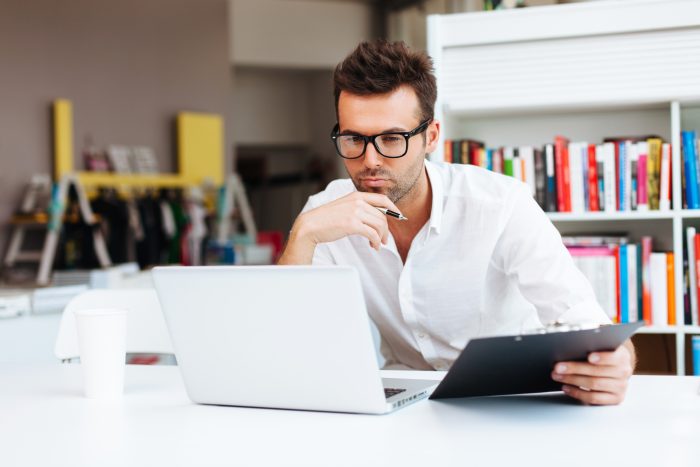 We have worked with a lot of clients over the years, many of whom didn't have a content marketing strategy to speak of, at least not an effective one. Although there are many elements to a good digital marketing campaign, we feel that content is at the foundation of most of the elements. It is needed to develop more opportunities for someone to find your company via the search engines (SEO), it gives you content to share elsewhere (Social Media), is often part of digital advertising campaigns because landing pages are often needed (PPC), and so on.
Yet, if a company even has a content marketing strategy, it isn't really effective at serving the digital marketing campaign as well as it can. At first glance, you may think that it is a lack of strategy or clarity that is preventing content marketing from performing at its best. While that may be the case, there is likely a deeper meaning underneath the surface. Most companies overcomplicate their digital marketing strategy, and that is why it isn't performing well.
It All Starts With an Audience First Mindset
If you do nothing else to overhaul your content marketing strategy, consider this one, very important piece. Your audience needs to be at the forefront. Some make the mistake of saying that their customers are front and center in their content strategy. If you say that your customers, come first, this means you have no content for people that have yet to become customers.
When you think of your content as "Audience First" this forces you to define what your audience really is. This encompasses everyone, from those who have yet to become customers to those who already are.
Determine Content Strategy Based on Your Sales Cycle
You can build on this principal by discovering your ideal content strategy based on your sales cycle, which services the different segments of your audience. Those in the early stages of the sales cycle are looking for information and may have only just discovered who you are. Those in the middle of the sales cycle are seriously considering buying from you, and those who are in the later stages are either just about ready to buy from you (and may just need an answer to one or two more questions), or they are already customers and you need to nurture them.
Do you see how it is an error to only service your existing customers with your content? This means that you are missing out on the other 80-90% of your audience, and you could have missed the chance to grow your business via the content. It is a terrible mistake, but one you can easily fix.
Not honoring these two points it he very thing that overcomplicates your cogent marketing. When people visit your website, they have a certain need that has to be met. If your content isn't meeting these needs, they'll click away and most won't even become customers. Taking a complicated, scattered approach causes you to leave money on the table.
Categorized in: Content Marketing
LIKE AND SHARE THIS ARTICLE:
READ OTHER DIGITAL MARKETING RELATED ARTICLES FROM THE BRICK MARKETING BLOG: