Social Media Marketing Tools Create Efficiency
Written by Nick Stamoulis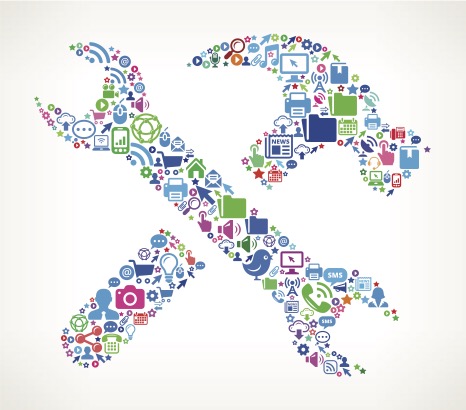 Social media is one of the best marketing strategies for businesses today because it allows businesses to connect and engage with their potential clients from anywhere. Facebook alone has 2.91 billion active users every month and a Facebook ad has the potential to reach 2.11 billion people. Therefore, this is your sign to create a social media page for your business if you want it to grow fast.
When creating social media accounts, you need to use social media tools to analyze the performance of your online business and gain a competitive advantage over your competitors. Here are some of the best reasons why social media tools are great for your business and create efficiency:
Tracking Social Engagements
Social media is a powerful tool because not only does it allow you to reach your ideal customers, but it also allows interested customers to reach out to your business. Customers may ask questions about your products or services, offer feedback about your brand, leave reviews about their experience with your business, and even refer your brand to their friends and families.
In fact, over 40% of customers prefer to use the social media page of a business for customer service. This means that if customers have questions about a product, they are more likely to message your business on social media. Social media tools will help you identify which platform your customers prefer to use most so that you can know where to post ads.
Moreover, since customers expect to receive a response in less than 60 minutes after messaging you on social media, social media tools can help you create relevant automatic responses so that customers can get feedback even when you are not online.
Managing Different Platforms
Besides Facebook, there are other social media platforms with large numbers of monthly active users as well. For instance, Instagram has 1.28 billion active users while YouTube has 2.56 billion active users every month. Therefore, if you create social media accounts on different platforms, you increase your chances of reaching a larger target audience that is interested in your business.
Managing interactions with your audience on different platforms at once can be quite challenging and time-consuming. Luckily for you, social media tools can help you manage all your social media platforms from one place where you can also track the performance of your content on each platform.
Finding Relevant Keywords
If you have done enough research about social media marketing, then you know how significant keywords are in content creation. Keywords are the phrases that your potential customers use when searching for your products or services online. Social media tools can help you find trending keywords so that you can create social media content centered around those words.
The algorithm will then show your business page to people who are using the social media search engine to search for similar products or services.
Also, social media tools will help you track any mentions of your brand on the platform even if your page was not tagged in the conversation. This will allow you to join in the conversation so that you can interact with even more people who may be interested in your brand.
Social media tools will make it easier to track user engagement especially if you do not spend a lot of time on social media while running your business. Start using social media tools today to grow your business.
Categorized in: Social Media
LIKE AND SHARE THIS ARTICLE:
READ OTHER DIGITAL MARKETING RELATED ARTICLES FROM THE BRICK MARKETING BLOG: