Use LinkedIn to Generate B2B Leads
Written by Nick Stamoulis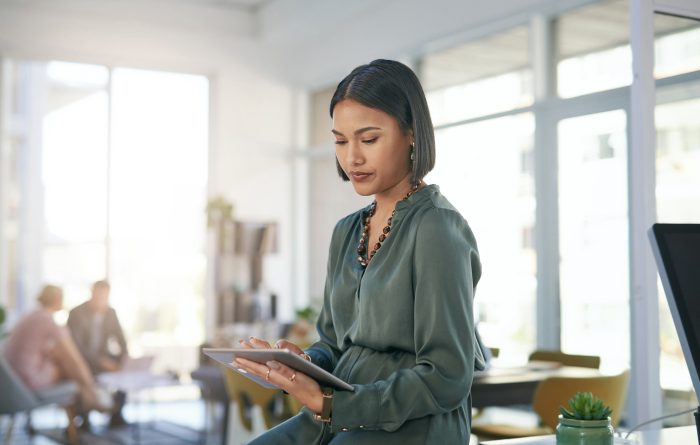 The key to generating leads on LinkedIn is to create an effective strategy that caters to your business goals and targets the right audience. It is especially suited to B2B companies because it is well understood that most people who work in the business space have a presence on LinkedIn. This means that you have the opportunity to reach decision makers.
There are various activities that you can do to generate B2B leaves, such as optimizing your profile, creating high-quality, engaging content, joining relevant groups, targeting prospects on the platform, and leveraging LinkedIn Ads where applicable. Here's more information on how you can use LinkedIn to generate leads:
Optimize Your LinkedIn Profile
To generate leads on LinkedIn, optimizing your profile for search engine optimization is a good step. Use relevant keywords throughout your profile that potential leads may search for. Start with your headline and tailor each section to incorporate these keywords naturally. This will help not only in the search engines, but also within the LinkedIn platform itself.
A lot depends on how you write your profile. Your goal is to keep each section brief and focused, and write an informative and enticing summary to attract other professionals to the platform. Ensure you are connected to your company page on LinkedIn if you have one. Optimizing your profile will increase your chances of viewers connecting with you and potential leads finding you through the platform's search feature.
Post Relevant Content Regularly
Posting relevant content is a great step to generating leads on LinkedIn. To maintain a successful content marketing strategy, ensure that the content posted is relevant to the target market, resonates with the platform, and is engaging. Content types should be diversified, including short articles, interactive blog posts, meaningful and inspiring quotes, and videos.
Regularly update content to keep followers informed and engaged. Additionally, check analytics frequently to gain insights and create more content accordingly. Doing so will help establish yourself as an authority, reach and engage a greater audience, and generate leads.
Learn How To Reach The Right Audience
Reaching the right audience on LinkedIn is the key to effectively generating leads. By leveraging LinkedIn's targeting and retargeting capabilities, you can build target audiences more likely to convert into quality leads. Utilize LinkedIn's Lookalike Audiences feature to create campaigns based on people with similar attributes to existing customers or members who have previously expressed interest.
You can also use retargeting to nurture potential customers who have visited your website or engaged with your content. You can reach and convert your ideal audience into leads by combining targets, lookalike audiences, and retargeting.
Generating leads on LinkedIn is an effective way to reach a large audience and connect with potential customers, but it is important to get it right. Sure, the tips outline in this article will help. However, it is also a good idea to keep your communications genuine. If people sense that you aren't you won't get the responses you desire.
Categorized in: Social Media
LIKE AND SHARE THIS ARTICLE:
READ OTHER DIGITAL MARKETING RELATED ARTICLES FROM THE BRICK MARKETING BLOG: