Create a Social Media Calendar to Maximize Results
Written by Nick Stamoulis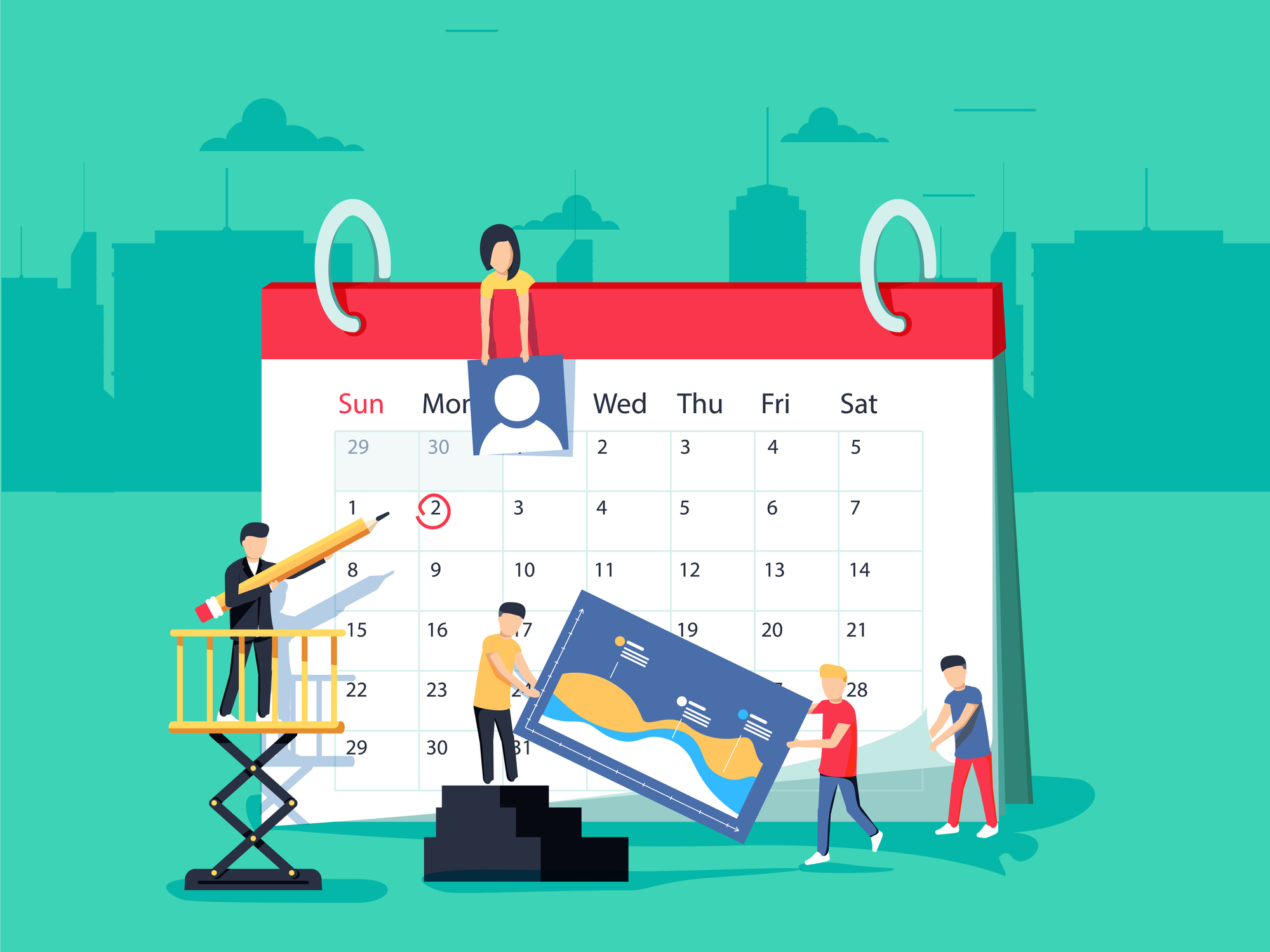 In order to really benefit from social media, you need to be strategic. It isn't enough to simply post anything that comes to mind. You really need to think about your messaging and goals and make sure that you create a strategy that aligns. There are also a lot of other details to consider, such as the optimum time of day to post, the types of posts that will go live, how many days a week you will post, whether or not there will be multiple postings per day, and much more.
It can be difficult to keep it all straight. This is where a having a calendar can come in handy. Once developed, it gives you all your social media details in one place, so that you can execute your strategy flawlessly.
What Is A Social Media Calendar?
So, what is a social media calendar exactly? It is a visual representation of your social media strategy, but it goes not as many details as possible so that you can plan out what you're going to publish, when you're going to publish it, and where you're going to publish it. It also helps you to stay accountable to your strategy by tracking your progress over time. It's important to note that a social media calendar differs from a content calendar. It may seem like an extra step, but having it all laid out in this way actually saves time in the long run.
Steps to Create a Social Media Calendar
Determine Your Goals
Before you can even think about creating a social media calendar, you must first figure out your goals. What are you trying to accomplish through your social media presence? Do you want to increase brand awareness, drive traffic to your website, or both? Are you trying to generate leads, sell products, or both? Depending on your goals, different social media calendars would be best for you.
Choose Your Platforms
Now that you know your goals, it's time to choose your platforms. You can do this by choosing the platforms that best fit your goals or choosing your goals based on the best social media platforms. Whichever way you choose to go about it, you must ensure you have all of the major social media platforms on your calendar. – Facebook – Facebook is the king of social media regarding brand awareness. The main goal of a Facebook page is to build a community. – Twitter is a great platform for building brand awareness and driving traffic to your site. Twitter is also a great platform for lead generation. – Instagram is great for building brand awareness and driving traffic to your site.
Create The Calendar
First, you need to decide which platforms you will focus on. There are so many to choose from, but you can't possibly post on them all. You need to pick and choose. When choosing which platforms to use, consider what your audience uses and where they spend their time. You don't want to throw posts up on random platforms without rhyme or reason. You want the posts to be seen by your followers and to have an impact. Next, you must decide how frequently you'll post on each platform.
Track Relevant Data
As you create your social media calendar, it is important to track your progress to get an idea of how well your strategy is working. By tracking your progress, you'll see how often you are posting, which posts are the most popular, and what type of content resonates best with your audience. This will allow you to make necessary adjustments to your strategy as needed. Tracking your progress isn't as simple as writing down the date and time you published each post. This data will give you what you need to
Creating a social media calendar is important to your social media strategy as a whole. It is a way to organize your posts and ensure they are spaced out evenly. It also helps you to stay consistent with your posting schedule so you don't feel like you're always rushing to get posts out.
Categorized in: Social Media
LIKE AND SHARE THIS ARTICLE:
READ OTHER DIGITAL MARKETING RELATED ARTICLES FROM THE BRICK MARKETING BLOG: