Social Media Hashtags Best Practices
Written by Nick Stamoulis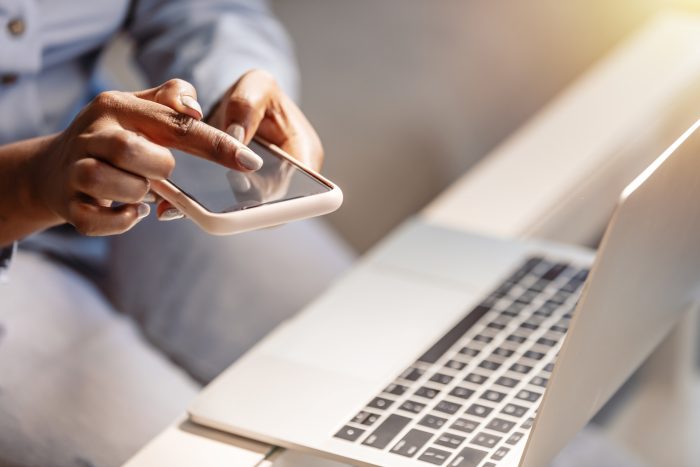 When it comes to social media, it's true that you want to give yourself every advantage possible. With so many people using social media, and a saturated competitive environment to navigate, it can be difficult to carve out a pace for yourself on most platforms. Besides that, you need to figure out how to attract your ideal audience. Hashtags are one of the tools at your disposable that you can use to attract your audience. Here's a look at some of the things you can do to
Research Relevant Hashtags
The initial step towards effectively using hashtags is to conduct thorough research to identify those most pertinent to your brand. These hashtags should be designed to appeal to your audience while also creating much-needed brand recognition. This involves analyzing the hashtags that competitors or industry leaders are employing, providing valuable insight into what your target demographic might be actively following or engaging with on social media platforms. By strategically using relevant hashtags, you're more likely to reach a more extensive and appropriate audience, thus increasing potential engagement and interaction. However, the first step to getting there is to make sure you put in the work and do your research.
Leverage Branded Hashtags
Branded hashtags can be a remarkably effective method to bolster your visibility on social media platforms. These are unique to your business or a particular campaign, making it easier for audiences to identify and engage with your content. A well-chosen branded hashtag can promote your brand and drive user-generated content, encouraging followers to use your branded hashtag in their posts. This creates an online community of followers around your brand and can substantially boost engagement. Nevertheless, remember to keep your branded hashtags succinct, memorable, and directly connected to your brand or campaign.
Strive for a Balanced Use of Hashtags
One common misconception is that packing your posts with excessive hashtags will boost visibility. However, each social media platform has its own unspoken etiquette regarding optimal hashtag usage. For instance, while Instagram may technically allow for up to 30 hashtags, many can detract from your message and appear spammy. On the other hand, Twitter recommends a modest 2 hashtags for optimal engagement. The golden rule is to strike a balance that maximizes visibility without compromising professionalism or readability.
Honor Hashtag Patterns of Each Social Network
Each social network may have its own set of best practices when it comes to hashtags. For example, if you are posting on Instagram, it is acceptable to use long lists of hashtags, since the algorithm is written for such usage. However, on other platforms, such as LinkedIn, this is not a good use of hashtags. You should take a much more conservative approach. If you go outside of the "norm" and use hashtags in a way that isn't typical of that network, it could turn people off.
As you can see, hashtags can help your social media efforts, but only if they are done right. These strategies will help you use them properly.
Categorized in: Social Media
LIKE AND SHARE THIS ARTICLE:
READ OTHER DIGITAL MARKETING RELATED ARTICLES FROM THE BRICK MARKETING BLOG: