Creating an Effective Social Media Calendar
Written by Nick Stamoulis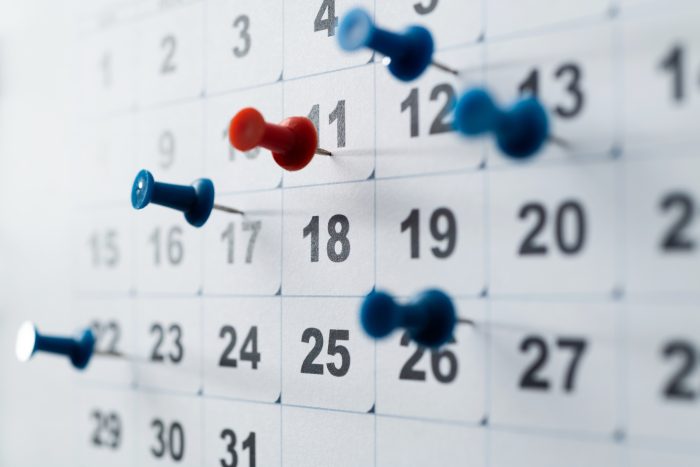 Whether you run one social media account or multiple, having an effective social media calendar is going to help you stay organized and on task without feeling overwhelmed. A social media calendar can help you to plan what you are going to post and when.
Here are some important things to know about creating an effective social media calendar:
Perform a Social Media Audit
Before you begin creating a social media calendar, you want to access where your social media stands today. You need to know your target audience, your brand's overall goal, goals for each social media account, and which posts to date have performed the worst and best. You also want to know the current frequency of your posts, so that you can adjust for more or less on your calendar. During your audit, you can conduct a competitive analysis to find any gaps in your own strategy.
Pinpoint Social Media Platforms
As you begin creating your social media calendar, it's important to know which platforms you will be using. Chances are you won't be using them all because you want to focus on where your target audience spends time. Once you've decided on platforms, you can decide on what type of content will do best on each one. Your target audience on one platform might prefer to see infographics, while those on another platform will prefer written content. You want to showcase your brand well, no matter what type of content you choose.
Determine Post Frequency
As a brand, you want to be seen. This means you must plan to post fresh content on a regular basis. It's ideal to post at least a few times a week, but take into consideration your time and ability to create high-quality content. Posting high-quality content a few times a week is better than posting mediocre content on a daily basis. You want your content to appeal to and engage your target audience. If you post too infrequently, your audience may become bored or think you no longer exist or care and seek what they are looking for from your competitors. Scheduling the time of day, you'll post matters too. You want to post when your target audience is most likely to see your posts.
Deciding What to Post
You probably have many ideas for social media topics, but do you know what your target audience wants? Now is the time to discover the type of content that resonates with them. You can do this by determining which previous posts have gotten the most engagement (shares, likes, comments) and looking at analytics to discover which topics or themes performed the best. Use this information to create your social media calendar. It's a good idea to vary posts. One day you can share a new blog post and the next you can share industry news or a poll. While social media is great for sharing new blog posts, brand news, and sales, you want to offer content that gets your target audience engaging with your account.
Benefits of a Social Media Calendar
Pre-planned and organized posting schedule
Helps maintain consistency for your brand
Keeps your audience engaged with your brand
Provides visibility across all active platforms
Helps keep track of your performance over time
Every brand and business should implement a social media calendar. By using a social media calendar, you will be able to efficiently plan and post social media content that grabs the attention and engagement of your target audience.
Categorized in: Social Media
LIKE AND SHARE THIS ARTICLE:
READ OTHER DIGITAL MARKETING RELATED ARTICLES FROM THE BRICK MARKETING BLOG: