Choose the Best Digital Marketing Strategies for Your Business
Written by Nick Stamoulis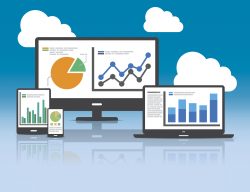 When you set out to create a digital marketing strategy, it makes sense that you want to select the right mix for your business. The truth is, there is no one-size-fits-all approach, and the strategy that works for one business will not work for another. That is why developing a strategy can be tricky. You want to find the optimum mix of activities that will help you reach your business goals. Here is some advice that will help you choose the right digital marketing strategy for your unique business:
Discover Your Target Audience
When it comes to developing a digital marketing strategy, you want to start by nailing down your target audience. The details will vary depending on the nature of your business, the age range of people you predict will be using your product or service, and their online behavior.  You need to tailor your digital marketing messaging and delivery methods to match your audience's preferences. Take the time to segment your customers by age, location, gender, interests, and other factors. After segmenting, start researching which strategies will work best for each group.
Identify Your Business Goals
Be sure to set attainable and realistic goals for your digital marketing campaign. If your goal is to increase brand awareness, focus on social media and content marketing techniques. If your goal is generating leads, you will want to focus on strategies like search engine optimization and email marketing. Once you have identified your goals, you can start creating a plan to achieve them. Get tools in place to track your progress and measure your results.
Evaluate Existing Digital Channels and Assets
Before you can create a strategy for your digital marketing, you need to take stock of what you are currently doing. This includes your website, social media accounts, email list, and other online assets. Check which ones are working and which are not. Focus your energies on the channels and assets that are working. You also need to ensure that your website is optimized for search engine ranking. Ensure your website is mobile-friendly and has relevant and keyword-rich content. Choose a strategy to make the most of your existing channels and assets.
Consider Both Paid and Organic Strategies
Use a mix of both paid and free strategies to reach your target market. Each has its pros and cons. Paid strategies like pay-per-click advertising can be very effective in generating leads. However, they can also be costly. Organic strategies like search engine optimization and content marketing can take longer to generate results but are cost-effective in the long run. Your unique mix will absolutely depend on your business, the demographics of your audience, the length of your sales cycle, and other factors. However, for some businesses, balancing both paid and earned strategies can really work well.
All businesses need a digital marketing strategy in order to be successful. Be sure to track your progress and measure your results to determine whether your strategy is working, and that way you can make changes, as needed.
Categorized in: Digital Marketing
LIKE AND SHARE THIS ARTICLE:
READ OTHER DIGITAL MARKETING RELATED ARTICLES FROM THE BRICK MARKETING BLOG: