Can SEO Help with Internal Site Search?
Written by Nick Stamoulis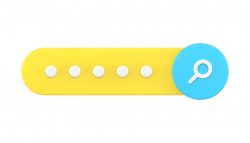 It's true that search engine optimization can help increase your website's visibility in the search engines, especially when the plan is executed correctly. There's an art to creating a well-optimized website that follows the best practices of SEO, and also to executing your SEO strategy on a consistent basis.
As it turns out, following these best practices can help with more than how your website performs in the search engines. It can also help with your internal site search, which is when users search for something on your website using your internal search tool. Here's a look at how SEO can help this process:
How Internal Site Search Works
It's true that people most often use search engines to find the information that they are looking for online. However, there are instances where someone who is already on your website may want to quickly find some information specifically on your site. Having a search bar in your header or sidebar enables users to stay on your website longer because they know that there is a chance they can find information on your website, rather than returning to the search engines to look for it.
Internal site search offers a quick way to find something you've already seen on a website. For example, if you're shopping online and want to find a review of a product you're interested in, you can use the site's internal search to quickly find it. Just as the search engines have their own algorithm, so does the search bar on your website.
SEO For Internal Site Searches
So, how does your internal site search tool return results? For the most part, and it all depends on how the developer designed it, the tool works in a similar way as the search engines. However, it is important to note that in most instances, the search engines are a little more sophisticated, but it does depend on how well the tool is designed.
This is where SEO comes in. The same principals that help search engines find your website can also help your internal site search. SEO can help people increase their changes of finding the information they need using these tools.
SEO For Internal Searches: Why does It Matter?
When it comes to how search engine optimization can help with internal site searches, there are a few things you should know. First, you need to make sure that your website has the right keywords to help with the search queries that people will make. The very act of doing this for the search engines will help improve the searches made directly on your website.
Internal site search engines help users find specific information more easily on a website. Using an internal site search tool increases the usability of the site and eliminates the need to click throughout the site and use the navigation. However, relying on navigational elements can frustrate users because they want to find the information as quickly as possible.
Internal site search can help with this, and your existing on-site optimization that is done for SEO can help improve this functionality.
Categorized in: SEO
LIKE AND SHARE THIS ARTICLE:
READ OTHER DIGITAL MARKETING RELATED ARTICLES FROM THE BRICK MARKETING BLOG: