Important Skills Every Social Media Manager Needs
Written by Nick Stamoulis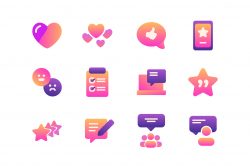 Social media is a vital part of digital marketing, since it has so many benefits for your business. Social media can help you stay in touch with your customers, attract new people, and deliver information that your audience will find useful. Besides that, there is a lot that goes into managing a social media account, and social media managers need certain skills in order to best serve your audience. Here is a look at top skills that every social media manager needs:
Be Excellent Communicators
One of the core functions of social media is communication; therefore, it is imperative that as a social media manager, you should be articulate and precise in every communication you make to various social media platforms. Strong communication skills will allow you to correctly and coherently communicate with your audience and get your product accepted by your target market. While writing and speaking are the primary forms of communication, as a social media manager, you also need to learn how to pick up on social cues and learn how to convert them into messaging for your business.
Develop Great Writing Skills
Writing is one of the ways to effectively communicate and converse with your audience, either formal or informal. Through it, you shall grab attention and provoke your audience's emotions with your explicit and excellent copywriting and ads. Additionally, becoming an influential writer acquaints you with the skills to easily have your work appealing to different audiences and platforms. Writing skills are key in becoming one of the outstanding social media managers.
While writing is an essential social medial skill, it is equally crucial to your career through impressions created by your writings.
Learn How to Apply Creativity
To become a social media manager whose work stands out, you must go beyond the obvious and creatively construct your ideas in a unique form. Being creative ensures you develop an advert that captures an ad attitude that positively impacts the customer's behavior. Creativity will cause a considerable distinction of your products from the rest, giving you an upper hand in the saturated market. Generally, a creative social media manager will always play an important role in building brand awareness by learning how to discover the needs of the audience.
Be Efficient and Organized
Ideally, as a manager, certain specific core values should be displayed and practiced for the organization's success. These values include organization, punctuality, and tidiness, among many more. In order for social media to really be effective, you need to create a schedule and follow it, since a sporadic effort won't yield results. It will also help you create an efficient and organized team.
In order for your business's social media to be successful, you need to have a social media manager that knows how to get the job done. These include having skills such as writing, communication, creativity, and a high level of organization.. With all these skills and high level of self-discipline, this will give your business an edge in your marketplace.
Categorized in: Social Media
LIKE AND SHARE THIS ARTICLE:
READ OTHER DIGITAL MARKETING RELATED ARTICLES FROM THE BRICK MARKETING BLOG: