Social Fits Into a Digital Strategy
Written by Nick Stamoulis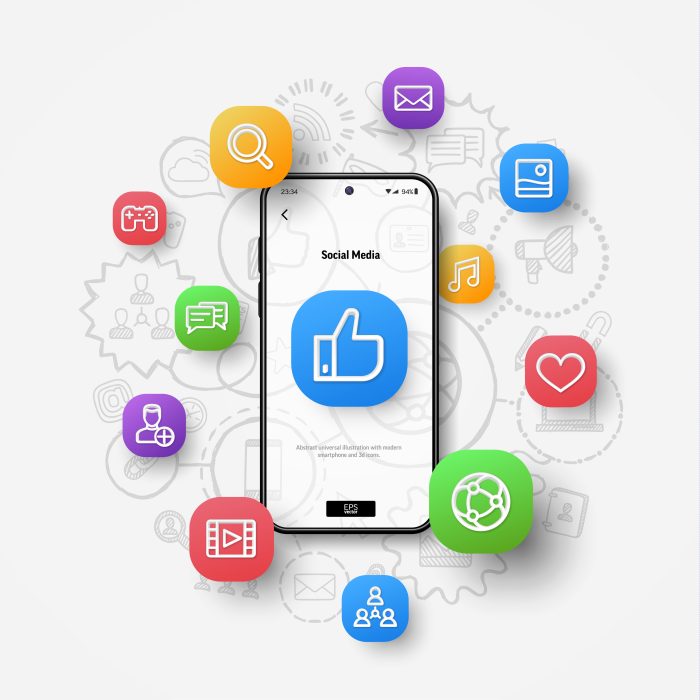 When it comes to social media, there are two basic ways to approach it. The first is to simply put together a series of posts that roughly relate to your business, and then post them on their respective platforms. The second is to actually develop the strategy within the context of the overall digital marketing strategy. There should never be a scenario where you randomly post on social media without doing it with your strategy in mind.
The solution, then, is to really put some strategic thought into formulating your social media schedule. Failure to do this will hinder your organizations progress in achieving its goals.
Here's some information that will help to navigate this idea:
Take the Time to Develop Your Digital Strategy First
Digital marketing is made up of multiple components. This includes content marketing, digital advertising, social media, and a lot more. If you treat each component separately, it won't have a lasting impact. However, what happens if you actually don't know what your overall digital strategy is? Well, it is time to sit back and actually create one. If it has been over a year since you've examined your digital strategy, you are long overdue. If you have never created one, it is definitely time.
Losing track of your digital strategy could also signify that your organization has lost track of its goals and objectives. Before developing the digital strategy, you should also spend some time discovering if the business goals and the digital strategy are aligned.
Social Media without Strategy Won't Work
The hard truth is that if you post on social media without an overall digital marketing strategy in mind, your social media won't be as effective as it could be. There are a lot of reasons for this, but here are a handful of points to consider:
Confusion. Your overall digital marketing won't feel cohesive, and your customers may feel confused when interacting with your brand.
Measurability. It can be difficult to assess if the social media is actually effective, unless you can measure it against your overall goals.
Confusing Goals. If you were to have a cohesive strategy, you will notice that your results will improve, and it will help you reach your goals.
Make Sure Your Social Media Aligns with Strategic Goals
The goal, then, is to make sure that your social media aligns with the enterprise's strategic goals. An effective digital strategy will always be created in order to help the organization achieve its goals. Ignoring that fact by posting random content on social media will hinder progress towards these goals. Be sure to treat social media is a smaller part of a bigger whole. Taking this holistic approach will pay off!
It's true that social media is an important part of any digital strategy, but it has to be treated as such. It can't be treated as a separate entity, or else it won't be effective. Social media has to fit into the big picture.
Categorized in: Social Media
LIKE AND SHARE THIS ARTICLE:
READ OTHER DIGITAL MARKETING RELATED ARTICLES FROM THE BRICK MARKETING BLOG: