How to Use a Competitive Analysis
Written by Nick Stamoulis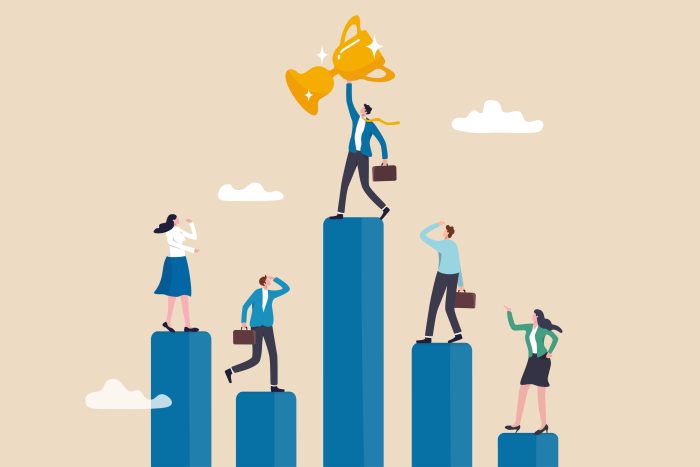 It can be valuable to perform a competitive analysis from a digital marketing perspective. The data you receive in these analyses can serve up valuable insights, but it should also be taken with a grain of salt. On the one hand, you need to know your competitive environment. On the other hand, you should never let policing your competitors consume all your time, as this takes away from actually creating a solid digital marketing strategy that is perfectly aligned with your overall business goals. It's about finding balance.
Create a Competitive Analysis Solely for Digital Marketing
Your first step is to make sure the competitive analysis is done with digital marketing in mind. This means, in a general sense, that you want to use this analysis to discover insights about how they execute their digital strategies, how effective they may be at it, and even how they are performing organically.
Here are some things to keep in mind:
Defining Your Main Competitors is Key
Not all competitors are created equally. Your main competitors can be businesses that offer similar services or products to your target audience. Additionally, consider direct competitors (those with similar offerings) and indirect competitors (those addressing similar customer needs but with different products or services).
Create Insights on Your Own First
Sure, there are tools that can help you gain insights. However, you should also check out your competitors on your own, as well. Visit your competitors' websites and analyze their design, layout, and overall user experience. Pay attention to website navigation, page loading speed, mobile responsiveness, and visual appeal. Identifying areas where competitors excel, or lack can provide insights into user preferences and expectations.
Discover Their Content Strategy
You should also take the extra step of piecing together their content strategies. Examine the type of content your competitors produce and how frequently they update it. Assess their content's quality, relevance, and engagement across different platforms, such as blogs. This analysis will help you understand what content resonates with the audience and how to differentiate your content strategy.
Know Their Social Media Presence
Explore your competitors' social media accounts to gauge their social media presence and engagement. Take note of the platforms they use, the frequency of posts, the tone of their messaging, and the level of audience interaction. Understanding their social media strategies can help you fine-tune your approach to maximize engagement.
Use Third Party Tools to Determine Their SEO
There are some great tools out there that can help you assess your competitors' phrases and keywords to target their content and paid advertisements. Analyze their SEO efforts and backlink profiles to understand their organic search visibility and ranking strategies. This information will assist you in optimizing your SEO tactics and improve your organic results.
Categorized in: Digital Marketing
LIKE AND SHARE THIS ARTICLE:
READ OTHER DIGITAL MARKETING RELATED ARTICLES FROM THE BRICK MARKETING BLOG: