Using Social Media for Market Research
Written by Nick Stamoulis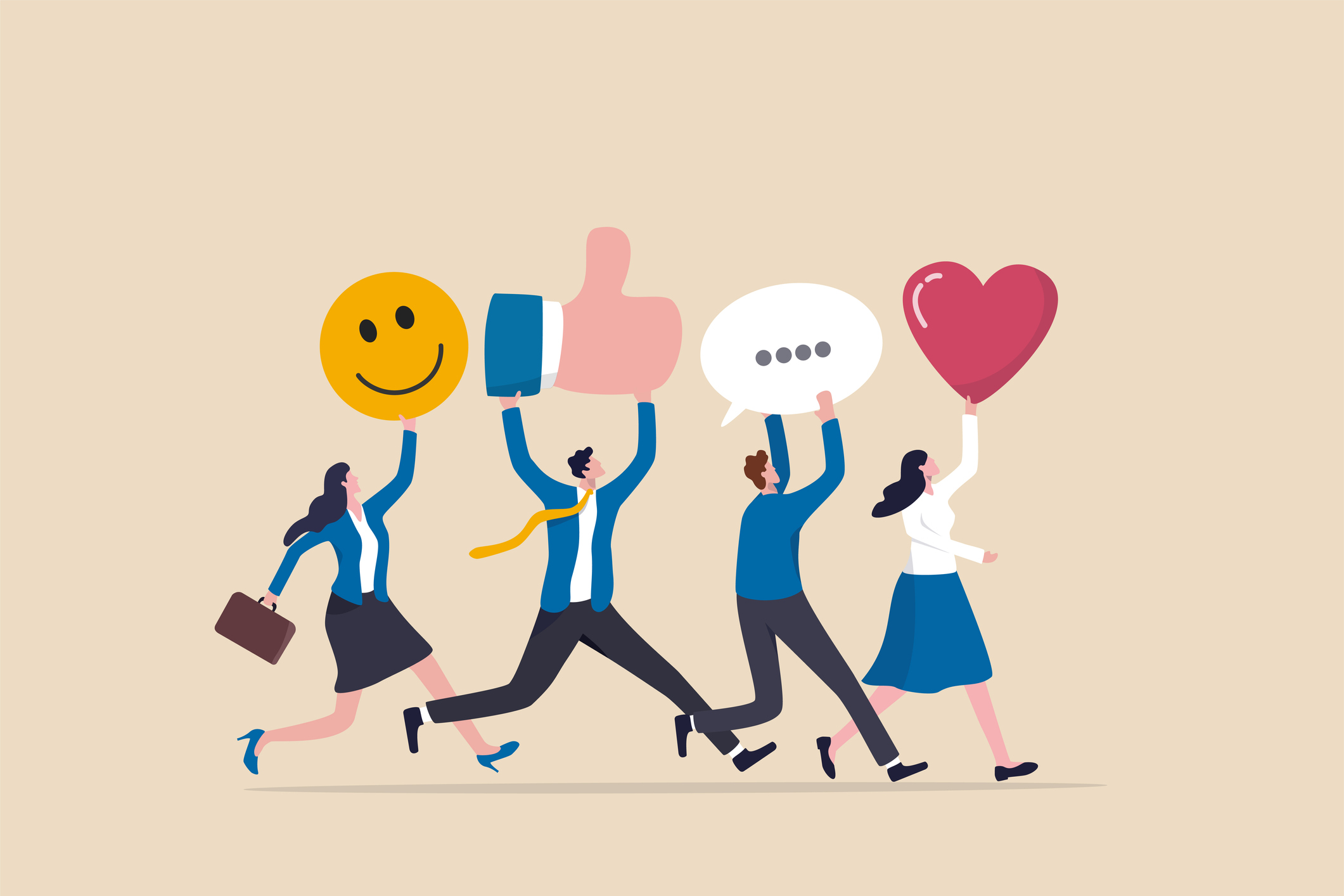 Social media platforms have quickly become some of the most popular places for people to connect with friends, family, and organizations. Social channels present an excellent opportunity for businesses to connect with potential and current customers. However, social media can also be leveraged for market research. Here are some ways brands can use social media to gather data about their target markets.
Social Listening
Social listening involves monitoring social platforms for mentions of your brand, competitor brands, and key industry terms. By using social listening tools, you can easily see what people are saying about your brand, the topics that are trending in your field, and how your competitors are faring. Social listening for market research lets you get real-time insights into customer sentiment. You can also use social listening to determine potential issues and concerns early on to address them before they become more significant problems. Additionally, social listening can help you uncover new marketing opportunities and target new audience segments.
Sentiment Analysis
Sentiment analysis is a tool that market researchers can use to understand how people feel about a product, service, or brand. By analyzing customer reviews, social media posts, and other forms of feedback, sentiment analysis can provide insights into what people like and don't like about a company's offerings. This information can then decide how to improve the customer experience. Additionally, sentiment analysis can help businesses identify potential problems before they become serious.
Leverage User-Generated Content
User-generated content (UGC) entails any content created and published by users of a product or service. This can include online reviews, blog posts, social media posts, photos, and videos. Leveraging UGC can be a powerful marketing tool for businesses of all sizes. Not only is UGC often more trusted than traditional advertising, but it can also be more cost-effective to produce. Furthermore, UGC can help to create a sense of community and loyalty around your brand. To get started with leveraging UGC, consider using social media monitoring tools to track relevant conversations about your brand. You can also encourage customers and fans to submit their own UGC by hosting competitions or offering incentives.
Conduct Surveys and Polls
By conducting surveys and polls on social media, businesses can quickly gather information from a large number of people. This data can assess customer satisfaction, identify trends, and determine the most popular products or services. Additionally, social media offers an excellent way to gauge public opinion on various topics. By monitoring online conversations, businesses can better understand how the general public feels about their brand or industry.
Competitor Analysis
By conducting a competitor analysis on social media, businesses can gain insights into the strategies and tactics of their competitors. This information can help develop marketing plans and techniques that are more effective and efficient. Additionally, a competitor analysis can help businesses to identify opportunities and threats in the marketplace.
Trend Analysis
As any savvy marketer knows, consumer trends are constantly changing. What's popular today may be gone tomorrow, which makes it essential to stay on top of the latest shifts in demographics, attitudes, values, and needs. Fortunately, social media provides a wealth of data that can be used to anticipate these changes and develop marketing strategies that will resonate with consumers. By analyzing trends on social media, brands can identify developing local and global consumer trends and get a jump on the competition.
Social Media Analytics
Social media analytics is gathering data from social media platforms and using it to make business decisions. Marketers use social media analytics to understand how their products or services are being received by customers, to identify influencers and key opinion leaders, and to track competitor activity. Several ways to collect social media data include manually reviewing posts and comments, using social listening tools, or tracking web traffic with web analytics tools. The essential thing is to select suitable data sources and define clear goals before beginning any social media analysis.
Partnering with Influencers
Partnering with influencers can be an excellent way to conduct market research. By working with people who have already built up a following, you can tap into their audience and get honest feedback about your products or services. In addition, influencers are often highly trusted by their followers, making them valuable sources of information.
By creating a presence on social channels, companies can reach out to potential customers and build relationships with them. In addition, social media can promote special offers and drive traffic to a company's website or brick-and-mortar store. Social media also allows businesses to receive customer feedback and learn about their needs and wants.
Categorized in: Social Media
LIKE AND SHARE THIS ARTICLE:
READ OTHER DIGITAL MARKETING RELATED ARTICLES FROM THE BRICK MARKETING BLOG: