Competitive Advantages of Digital Consistency
Written by Nick Stamoulis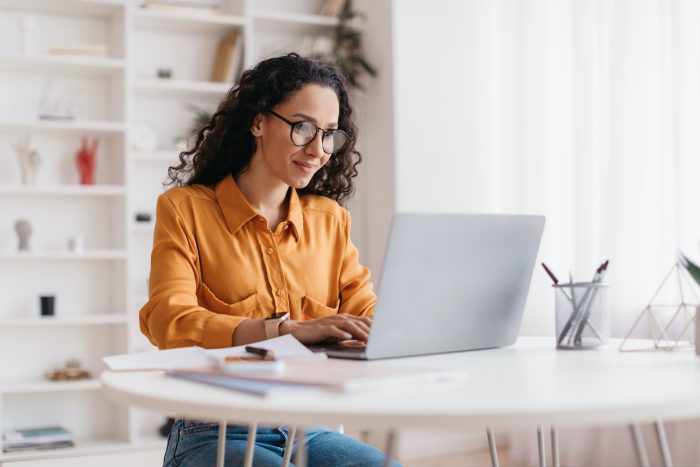 As a leader in your industry, you want to avoid giving your competition any chance to edge you out. You want to remain consistent in all areas of your digital marketing strategy to reap all the benefits. There is no shortcut when it comes to increasing an online presence and it takes continuous work to keep it. For long-term success, consistency is key.
Here's what you need to know about the advantages of digital marketing consistency:
Brand Consistency
As a brand, it's important to deliver messages that speak the values, identity, and strategy you want to be known for. This is how you will connect with your target audience through your content, social media accounts, and website. Despite the different platforms, you want your message to remain consistent across all them all. This creates brand recognition. Imagine if people saw your message without seeing your brand name, but knew exactly who it was. This is what you ultimately want. You are building familiarity and trust with the people who matter most. Consumers want to know what they're getting. You can achieve this trust with brand consistency.
Content Consistency
Content plays a major role in digital marketing and your competitive advantage. Consistent content applies to your website, social media accounts, and even reputable websites. Providing fresh content to your target audience on a regular basis will keep them coming back for more. High-quality consistent content is also beneficial for your SEO efforts. Search engines reward websites that offer new and useful content to users. Consistent content will help you to hold your search engine result spot and keep your competition from edging you out. If you begin to slack on content, your position will slide and your target audience will be introduced to your competition. Consistent content will keep you in front of everyone's eyes to the point where they'll see you and automatically recognize you.
Consistency Equals Success
When it comes to digital marketing, consistency provides insight into whether something is working or not. Without consistency, you can't measure how your strategy is truly performing. Before beginning a digital marketing plan, it's important to set an objective or goal so that you know what you're aiming for. You also need to determine the metrics you will use to measure and evaluate how your strategy is going. After enough time has passed for results to clearly show whether a strategy is doing well or not, you'll know which parts can remain and which need to be changed. Brands and companies who understand the importance of consistency will succeed not only because they publish content on a regular basis, but because they know how to measure metrics such as:
Conversion rate
 ROI
Click-through rate
Bounce rate
Web traffic
Consistency is key when it comes to getting an advantage over your competition. By creating consistency in your digital marketing strategy, you are setting your brand and company up for long-term success.
Categorized in: Digital Marketing
LIKE AND SHARE THIS ARTICLE:
READ OTHER DIGITAL MARKETING RELATED ARTICLES FROM THE BRICK MARKETING BLOG: