Your Audience Matters for SEO
Written by Nick Stamoulis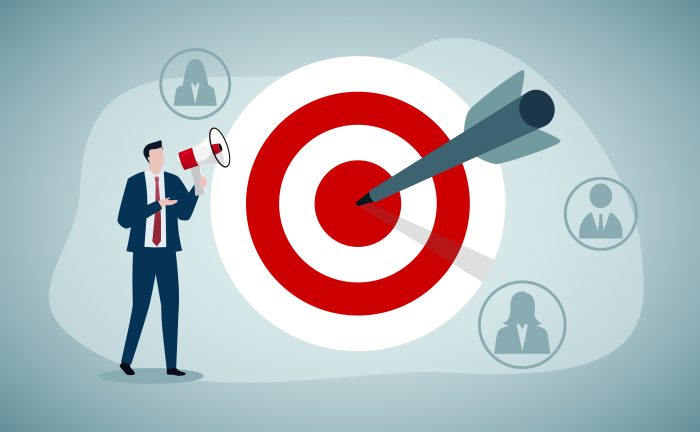 Your audience plays a large role in your SEO strategy. Keywords initially drive visitors to your website, but it is your target audience who will stay and engage. While SEO is important to your overall success, you want to make sure that it is attracting the right people.
Here's more about making sure your SEO campaign is connecting with your audience:
Focus on Target Audience
You know who your target audience is and you want to drive them to your website. Many people focus on keywords that will drive as many visitors to their website. This seems like a good idea, because who doesn't like see the number of visitors grow? In reality, that's not the most important piece of data that matters for the success of your business. If visitors are visiting your website but not staying, has your hard work paid off?
It's debatable. What you want is to get in front of your target audience's eyes so that they not only visit your website, but stay and consume your content, sign up for your newsletter, and ultimately make purchases. General SEO traffic can be a nice addition to traffic from your target audience, but it should never be more important. You want more than traffic, you want engagement.
Improve Overall SEO
SEO is made up of various parts, not just keywords. You want to consider other elements such as the user experience. Once your target audience makes it to your website, you want them to have an easy and pleasant experience. All links need to work and pages should be easy to navigate and load fast. Don't forget about their mobile experience. Many people explore websites and make purchases using their phones as well as their laptops.
Another aspect of SEO that shouldn't be ignored is the impact of web crawlers. Web crawlers navigate websites and their pages in order to position them in the search engines. Making sure your website is running its best, without broken links, and content is readable will help to improve your search engine results and attract your target audience.
Ask Your Audience
Research is great, but going directly to your audience is one of the best ways to make sure that your SEO is doing its job and giving them exactly what they want and need. Surveys are a valuable tool for asking your audience for their opinions, recommendations, and reviews. Surveys can also help you to collect keywords for later research. Pay attention to the language that respondents use.
You want your content to appeal to them and writing in a similar way is one way to succeed with this. Create forms to add to your website, send surveys to your email list, or add a link to your survey in your email newsletter to hear directly from your target audience. Avoid asking too many personal questions and keep the survey to just a few questions so that people will feel more inclined to respond.
Your target audience is important when it comes to your SEO efforts. Your success in this area will translate into success for your business if you make it a priority. You can create the best service, product, and content, but if your target audience isn't there to consume and purchase them, none of that matters. Knowing your target audience well will help you shape your SEO around them, drawing them to your social media and website, and increasing the revenue of your business.
Categorized in: SEO
LIKE AND SHARE THIS ARTICLE:
READ OTHER DIGITAL MARKETING RELATED ARTICLES FROM THE BRICK MARKETING BLOG: